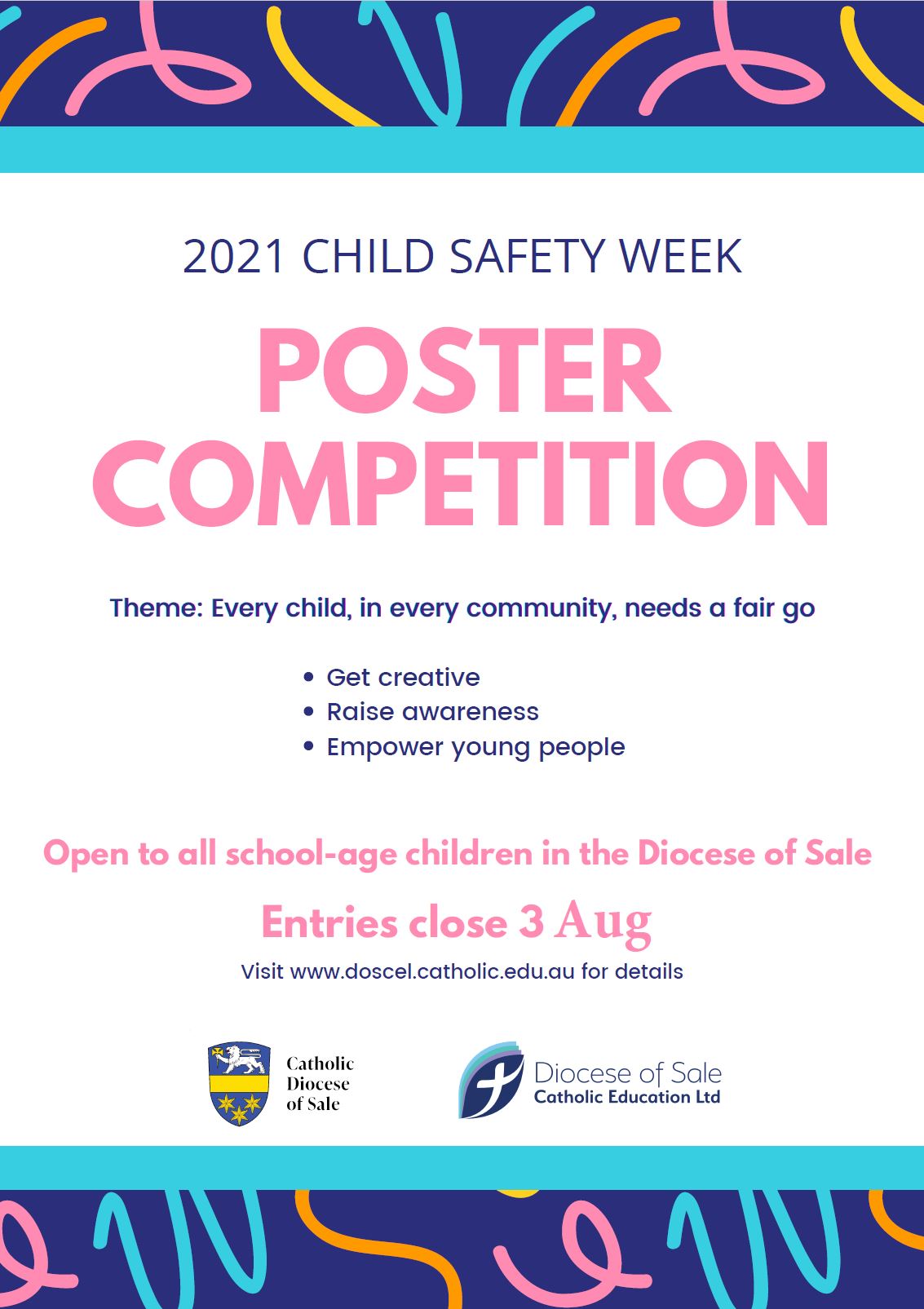 2021 Child Safety Week Poster Competition
25 Jun 21 - 3 Aug 21 04:30 PM
0409 691 139
Angela Lecomber
Add Event to Calendar
25/Jun/21 04:30 PM
3/Aug/21
Australia/Melbourne
2021 Child Safety Week Poster Competition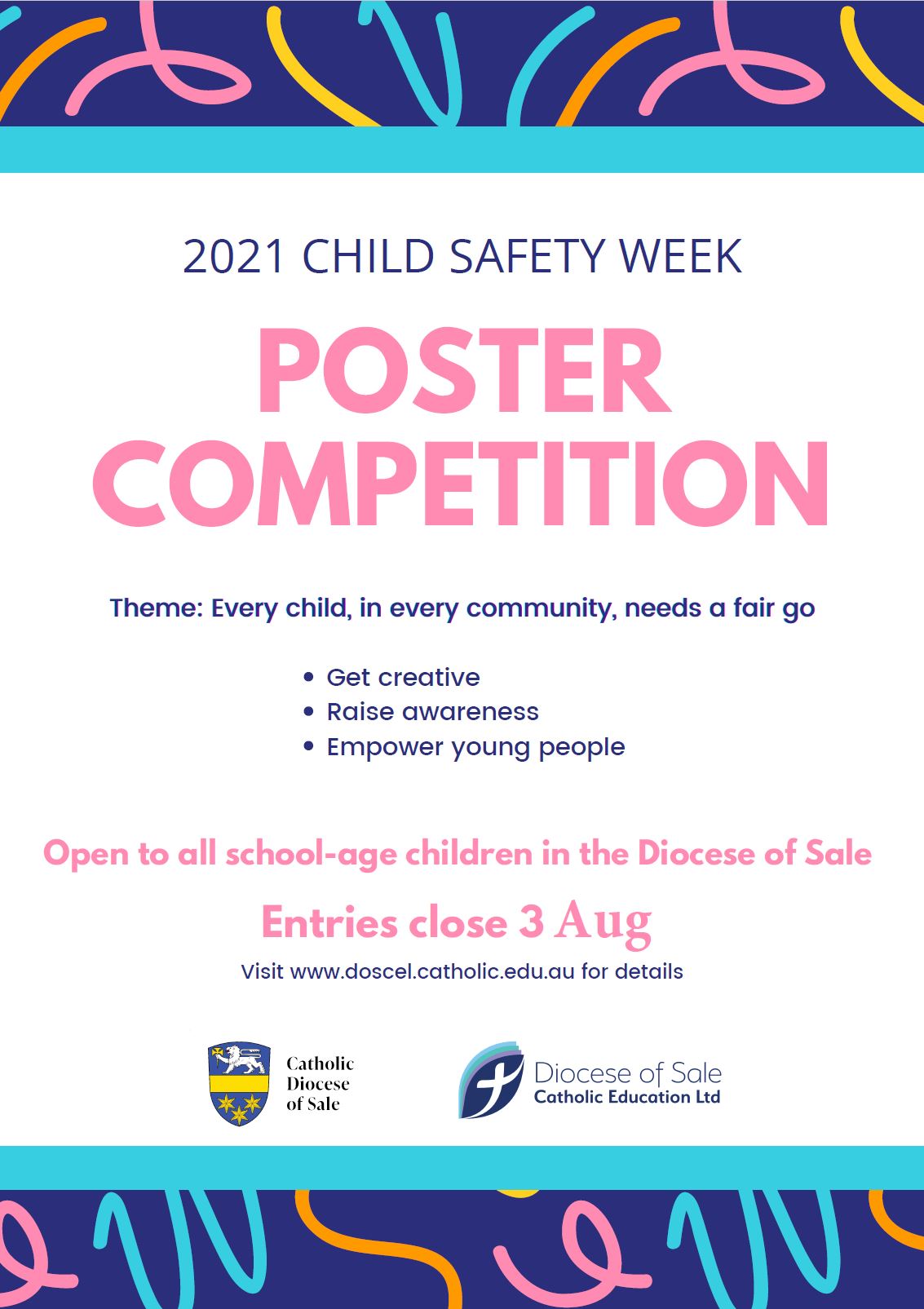 DD/MM/YYYY
The Catholic Diocese of Sale and Diocese of Sale Catholic Education Limited invites all school-age children to participate in a poster competition.
Theme: Every child, in every community, needs a fair go. To treat all of Australia's children fairly, we need to make sure every family and community has what kids need to thrive and be healthy.
We'd like to get children thinking about the theme in relation to all aspects of safety in their parish, their school and neighbourhood, and what is important for all families.
We seek to hear the voices of children about their safety in 2021.
The top designs will be used to produce posters for parishes and schools to promote child safety.
Entries must be received by 4.30pm Tuesday 3rd August 2021
For enquiries regarding parish entries, please contact Dr Angela Lecomber, Diocesan Safeguarding and Professional Standards Officer by phone on 0409 691 139 or email angelal@sale.catholic.org.au.
For enquiries regarding school entries, please contact Ms Marianne O'Rourke, School Leadership Consultant by phone on 0407 003 739 or email morourke@doscel.catholic.edu.au.
Child Safety Week in the Diocese of Sale will run from 5-12 September 2021 and will coincide with National Child Protection Week and Child Protection Sunday.