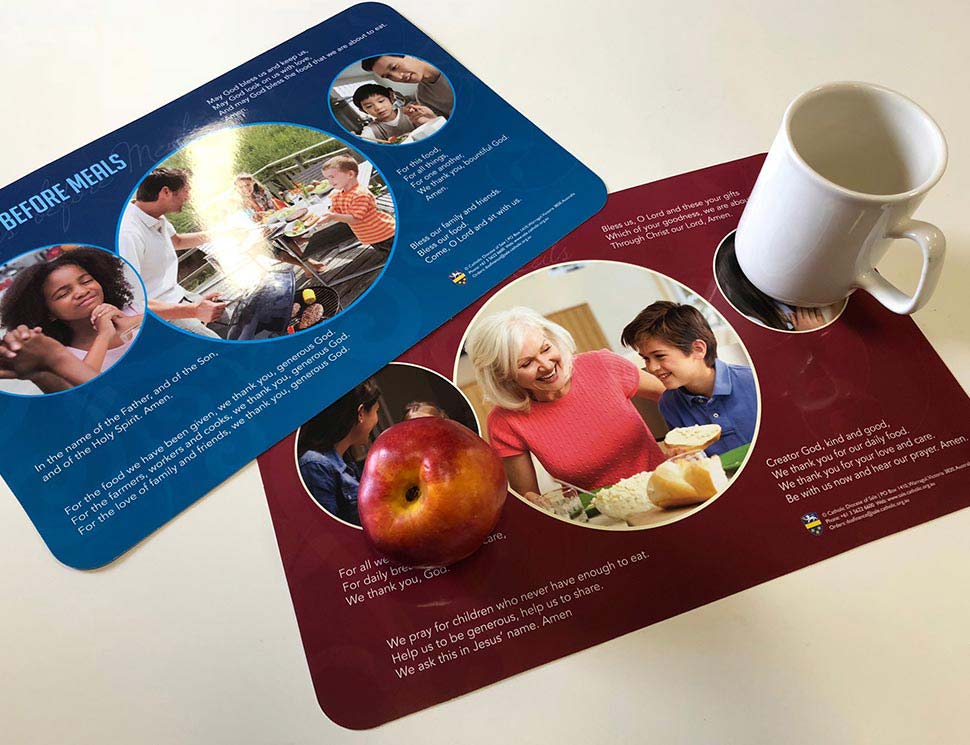 Family Prayer Placemats
Our prayer placemats have been designed to assist families to pray together at meal times. These attractive, double-sided, laminated placemats feature traditional and contemporary prayers and are an ideal way of introducing simple prayers to children and enabling family prayer at mealtimes.
A perfect gift for families, birthday gifts, grandchildren, students commencing kindergarten or school or preparing for Sacraments of Initiation.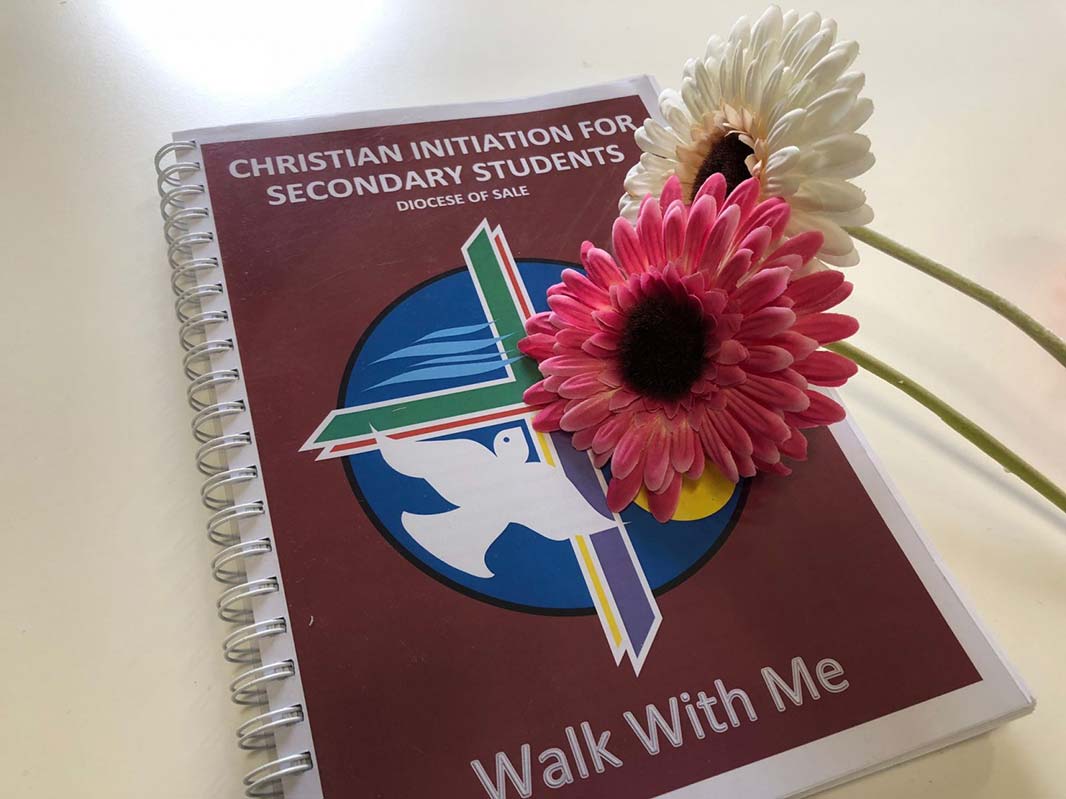 Walk with Me
Walk With Me is a resource designed specifically for secondary students in their journey towards Initiation in the Catholic Church. Walk With Me is based on the Church's Rite of Christian Initiation of Adults and assists those who accompany young people on their faith journey.
It provides parishes and schools with theological background, detailed outlines and notes for weekly gatherings, references to the Church's rites, links to online resources, explanations of the Rites, links to the rituals of the RCIA, blessing prayers and glossary.
Walk With Me is available at a cost of $51.60 AUD Please contact the Diocesan Pastoral team.
Diocesan Policy: Sacraments of Initiation for Children
The Diocesan Policy for Sacraments of Initiation for Children provides guidelines for the process of preparation of children for initiation into the Catholic Church.
The policy is an essential resource for clergy, teachers, catechists and parish and school communities. The preparation process is Family-Centred, Parish-Based, and School and Catechist Supported.
For more information on this policy contact the Pastoral team.