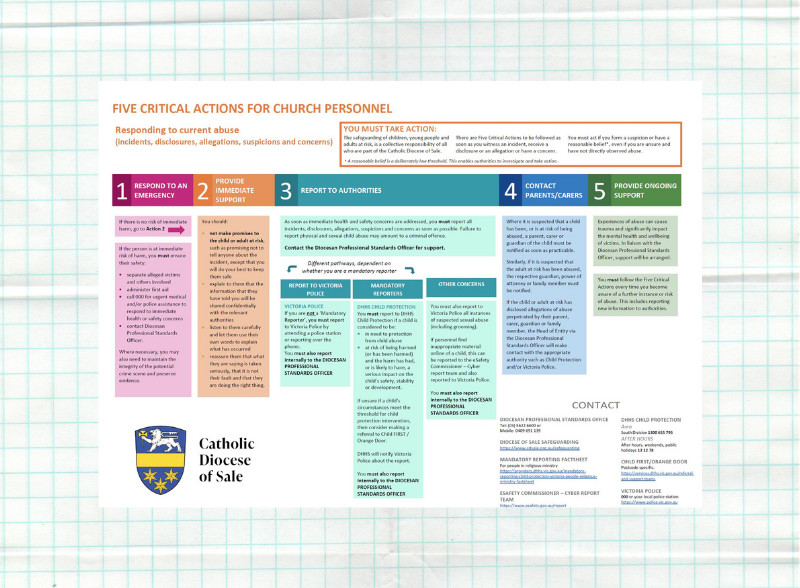 2021 Professional Standards Workshops
9 Feb 21 - 11 Mar 21 10:30 AM 02:00 PM
Various parish locations
Angela Lecomber
RSVP
Add Event to Calendar
9/Feb/21 10:30 AM
11/Mar/21 02:00 PM
Australia/Melbourne
2021 Professional Standards Workshops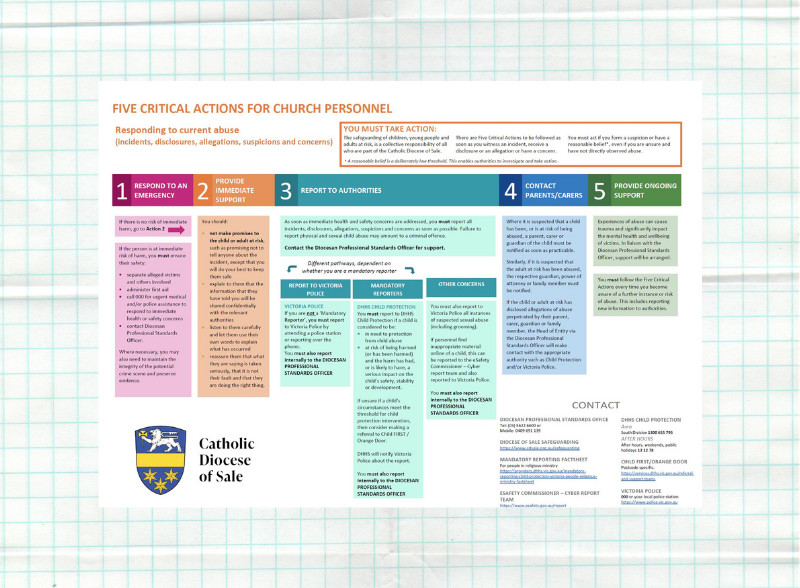 Various Parish Locations
DD/MM/YYYY
The aim of these sessions is to launch the 'Complaints Handling and Reporting Policy' through regional face to face Professional Standards Workshops.
This is a request of Bishop Greg Bennet following the Professional Standards Committee of 10 Dec 2020, when this document was approved.
Target audience: Priests, Deacons, Business Managers, Parish Secretaries and Parish Safeguarding Officers.
Intended outcomes:
• To acquire a working understanding of the Diocesan Complaints Handling and Reporting Policy.
• To workshop the areas of Issues and Risk Management to be applied to pastoral work, so that Church personnel have an understanding and confidence in this area.
Workshop delivery: Dr Angela Lecomber, the Diocesan Safeguarding and Professional Standards Officer will facilitate the workshops which will be approximately 2.5 hours duration conducted at specific dates in various locations.
RSVP is required.
An email to the Professional Standards Officer is required indicating the location selected together with the name(s), role and the Parish they are from. It is preferable for each parish to organise one composite booking via email to Angela.
Current Schedule of Workshops for 2021
Tuesday 2 March - Sale. 9.45am - 1pm. Catchment (Sale/Maffra/Heyfield/Yarram)
Thursday 4 March Cranbourne. 10.30am -2pm. Catchment (Cranbourne)
Thursday 11 March - Narre Warren. 10.30am -2pm. Catchment (Narre Warren/Cranbourne/Berwick/Clyde North/Pakenham)
Wednesday 17 March - Berwick. 11am -2.30pm. Catchment (Berwick)
Workshops have been completed at Wonthaggi, Morwell, Bairnsdale and Warragul.