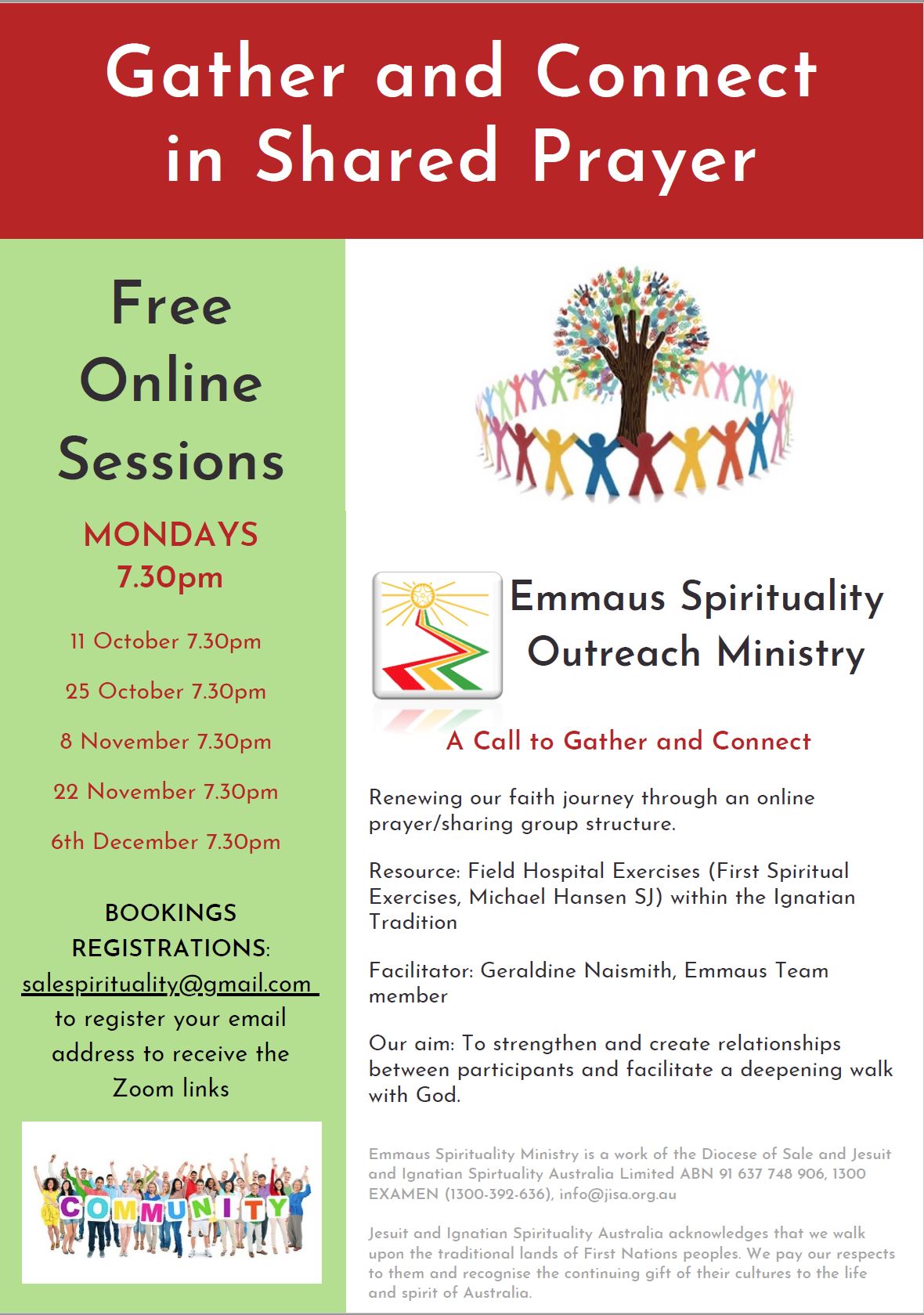 A Call to Gather and Connect -Free online sessions
11 Oct 21 - 6 Dec 21 07:30 PM 08:30 PM
Online
0409352898
Geraldine Naismith -Emmaus Team member
RSVP
Add Event to Calendar
11/Oct/21 07:30 PM
6/Dec/21 08:30 PM
Australia/Melbourne
A Call to Gather and Connect -Free online sessions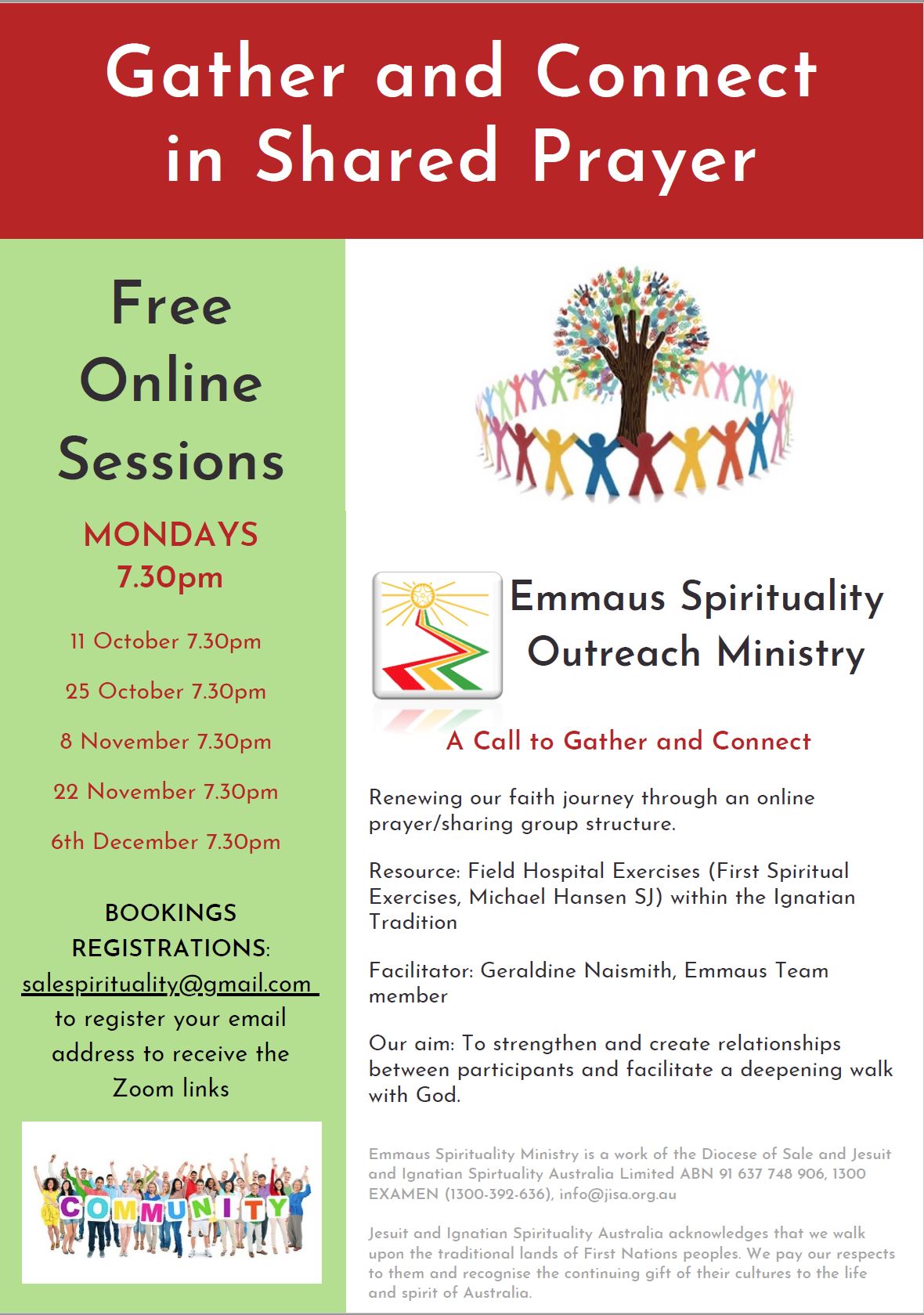 Online
DD/MM/YYYY
Emmaus Spirituality Outreach Ministry host A Call to Gather and Connect
Renewing our faith journey through an onlineprayer/sharing group structure.
Resource: Field Hospital Exercises (First Spiritual Exercises, Michael Hansen SJ) within the IgnatianTradition
Facilitator: Geraldine Naismith, Emmaus Team member
Our aim: To strengthen and create relationshipsbetween participants and facilitate a deepening walkwith God.
Free Online Sessions
MONDAYS 7.30pm
11 October 7.30pm
25 October 7.30pm
8 November 7.30pm
22 November 7.30pm
6th December 7.30pm
BOOKINGS REGISTRATIONS via email salespirituality@gmail.com
To register your email address to receive the Zoom links.