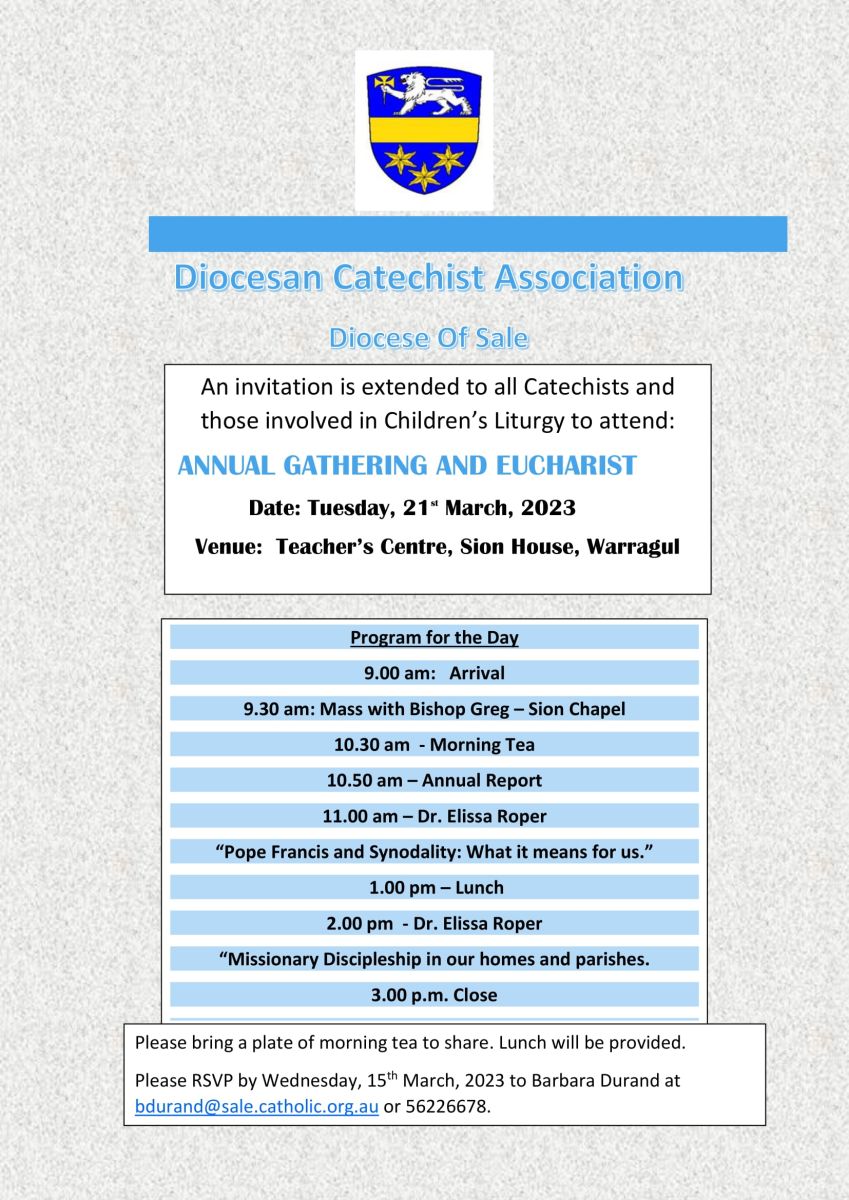 Annual Gathering and Eucharist
21 Mar 23 - 21 Mar 23 09:00 AM 03:00 PM
Teacher's Centre, Sion House, Warragul
0356226678.
Barbara Durand
RSVP
Add Event to Calendar
21/Mar/23 09:00 AM
21/Mar/23 03:00 PM
Australia/Melbourne
Annual Gathering and Eucharist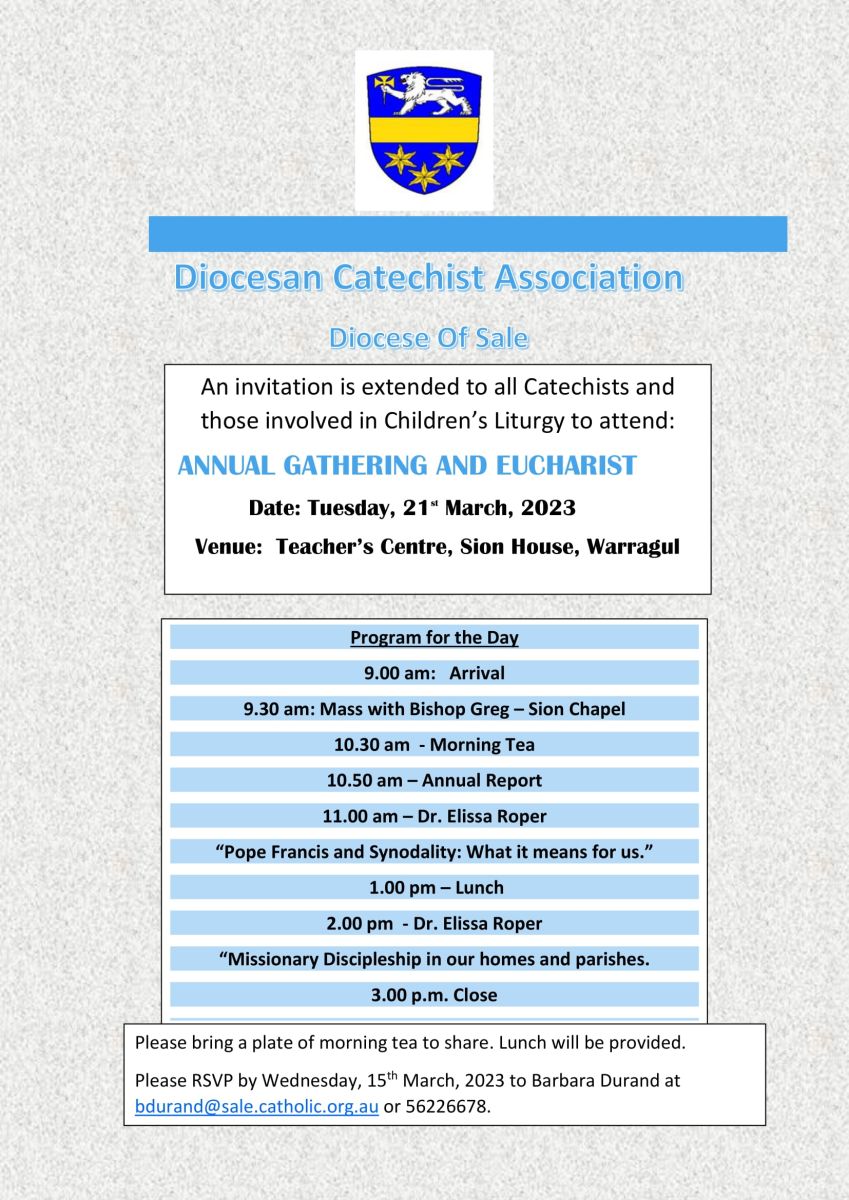 Teacher's Centre, Sion House, Warragul
DD/MM/YYYY
Workshop Title
Session 1: Pope Francis and Synodality: what it means for us
Session 2: Missionary Discipleship in our homes and parishes
Description
Session 1:
What is synodality, and why is Pope Francis making it a big deal? This theological presentation will explore the roots of synodality and how and why it is emerging today. We will explore the heart of what it means to be synodal: being responsible, mature Christians in our engagement with each other and with the world. We will explore synodal spirituality, look at Pope Francis' statement to Catechists, and the decrees of the Plenary Council.
Session 2:
This workshop will encourage participants to reflect on the morning session and engage with synodality from their own context. We will discuss the hopes and challenges of synodality in a practical way. We will explore what "being responsible" and "listening to the Spirit" looks like as a Catechist. Participants' questions and thoughts will direct the session.
The presentation will be provided as a pdf for participants.
Bio
Dr Elissa Roper is an Australian theologian specialising in ecclesiology and synodality. She is passionate about renewing the Catholic Church's understanding of the People of God as baptismal in identity and missionary in discipleship. She has worked with the Drafting Committee of the Plenary Council and is a theological advisor to the Assembly of the Federation of Catholic Bishops Conferences of Oceania.
Elissa works for the Sisters of Mercy. She manages a Program of Theology in Papua New Guinea and the Solomon Islands which offers tertiary theological education for women.
Elissa has served in the areas of parish planning and liturgy, understanding clerical abuse and working for healing, and ecumenical and interfaith relations.
Elissa and her husband have four children and live in the beautiful Yarra Valley, Victoria.