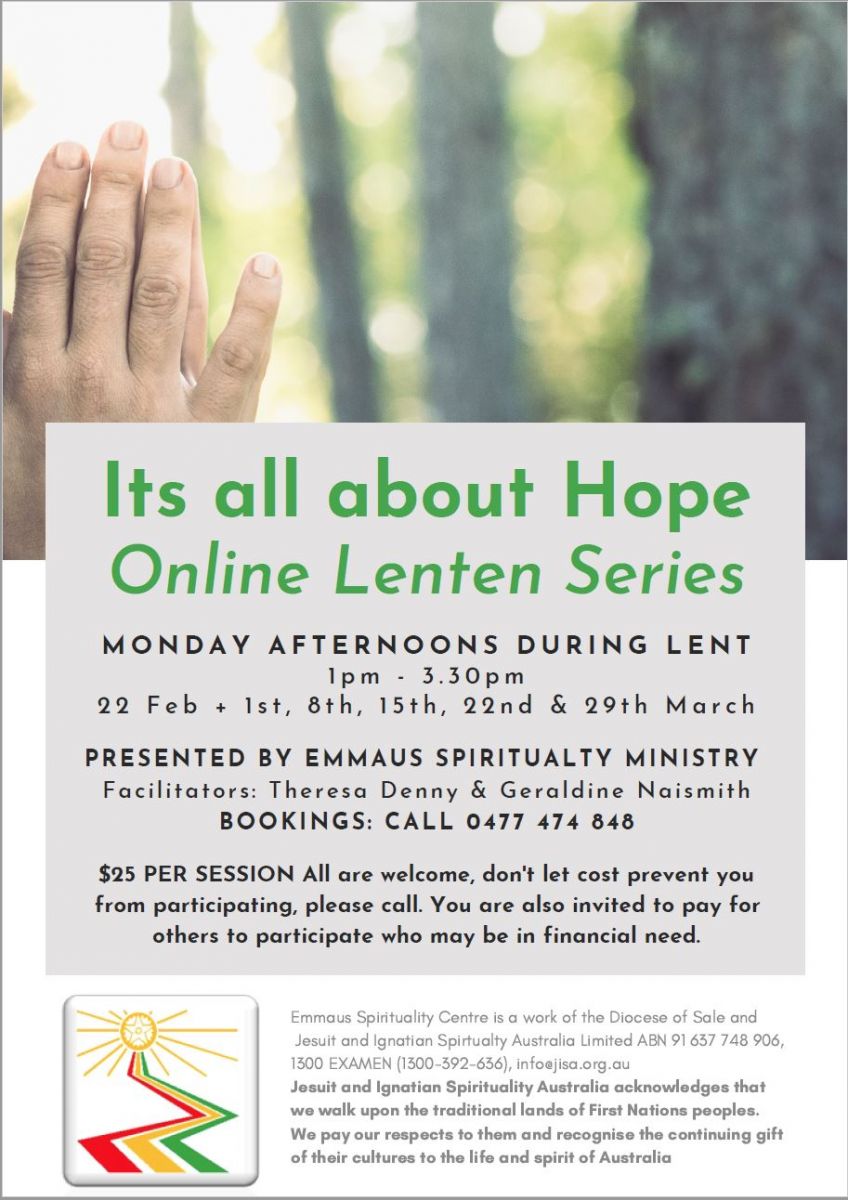 It's All About Hope - Online Lenten Series
22 Feb 21 - 29 Mar 21 01:00 PM 03:30 PM
Online
0477 474 848
Theresa Denny & Geraldine Naismith
Add Event to Calendar
22/Feb/21 01:00 PM
29/Mar/21 03:30 PM
Australia/Melbourne
It's All About Hope - Online Lenten Series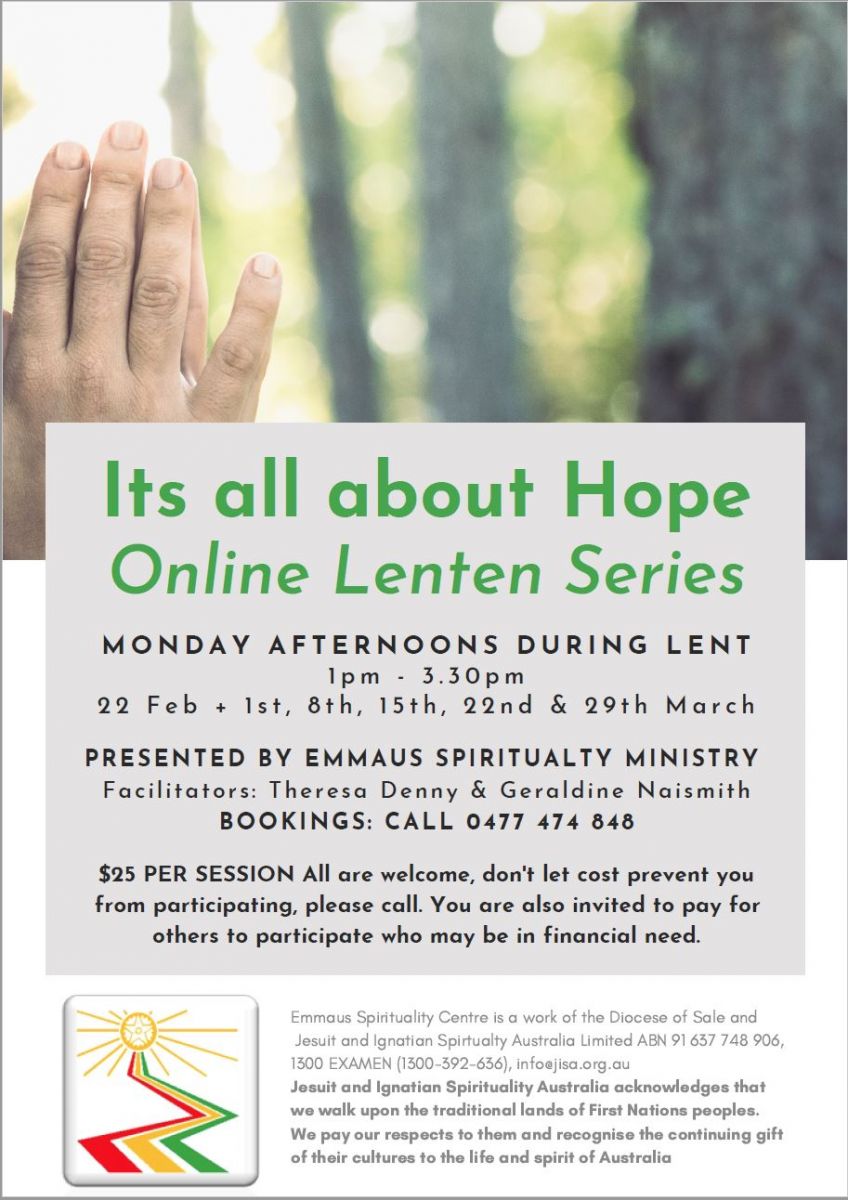 Online
DD/MM/YYYY
It's All About Hope -Online Lenten Series
Monday Afternoons During Lent 1 p m - 3 . 3 0 p m
22nd February
1 s t March
8 t h March
15 t h March
22 n d March
29 t h March
PRESENTED BY EMMAUS SPIRITUALTY MINISTRY
Facilitators: Theresa Denny & Geraldine Naismith BOOKINGS: CALL 0477 474 848
$25 PER SESSION, All are welcome, don't let cost prevent you from participating, please call. You are also invited to pay for others to participate who may be in financial need.
Download the program flyer here (PDF)
Emmaus Spirituality Centre is a work of the Diocese of Sale and Jesuit and Ignatian Spirtualty Australia Limited ABN 91 637 748 906, 1300 EXAMEN (1300-392-636), info@jisa.org.au
Jesuit and Ignatian Spirituality Australia acknowledges that we walk upon the traditional lands of First Nations peoples. We pay our respects to them and recognise the continuing gift of their cultures to the life and spirit of Australia.