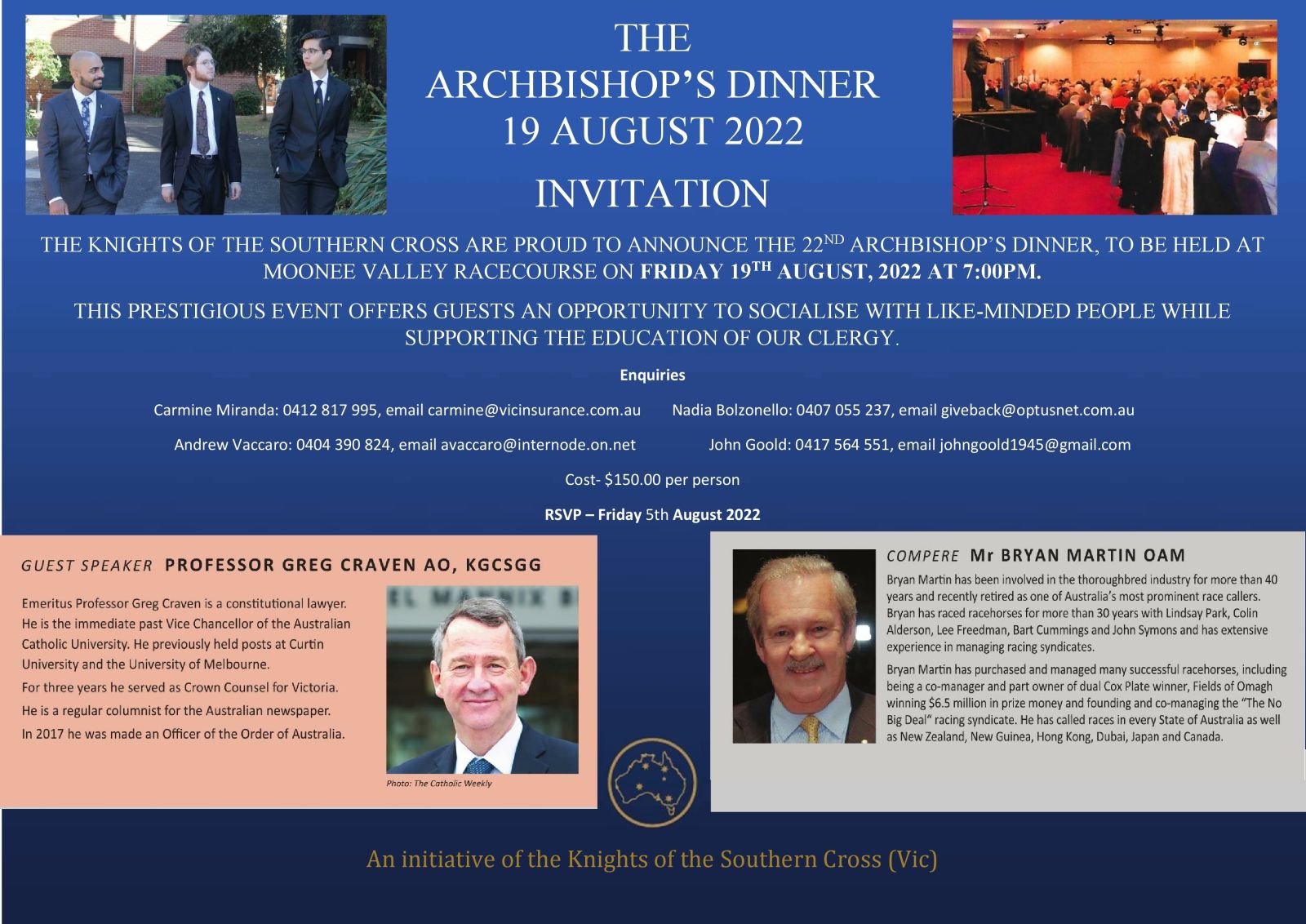 Knights of the Southern Cross Archbishop's Dinner for Victorian Seminarians
19 Aug 22 - 19 Aug 22 07:00 PM 11:30 PM
Mooney Valley Racecourse
0404 390 824
Andrew Vaccaro
RSVP
Add Event to Calendar
19/Aug/22 07:00 PM
19/Aug/22 11:30 PM
Australia/Melbourne
Knights of the Southern Cross Archbishop's Dinner for Victorian Seminarians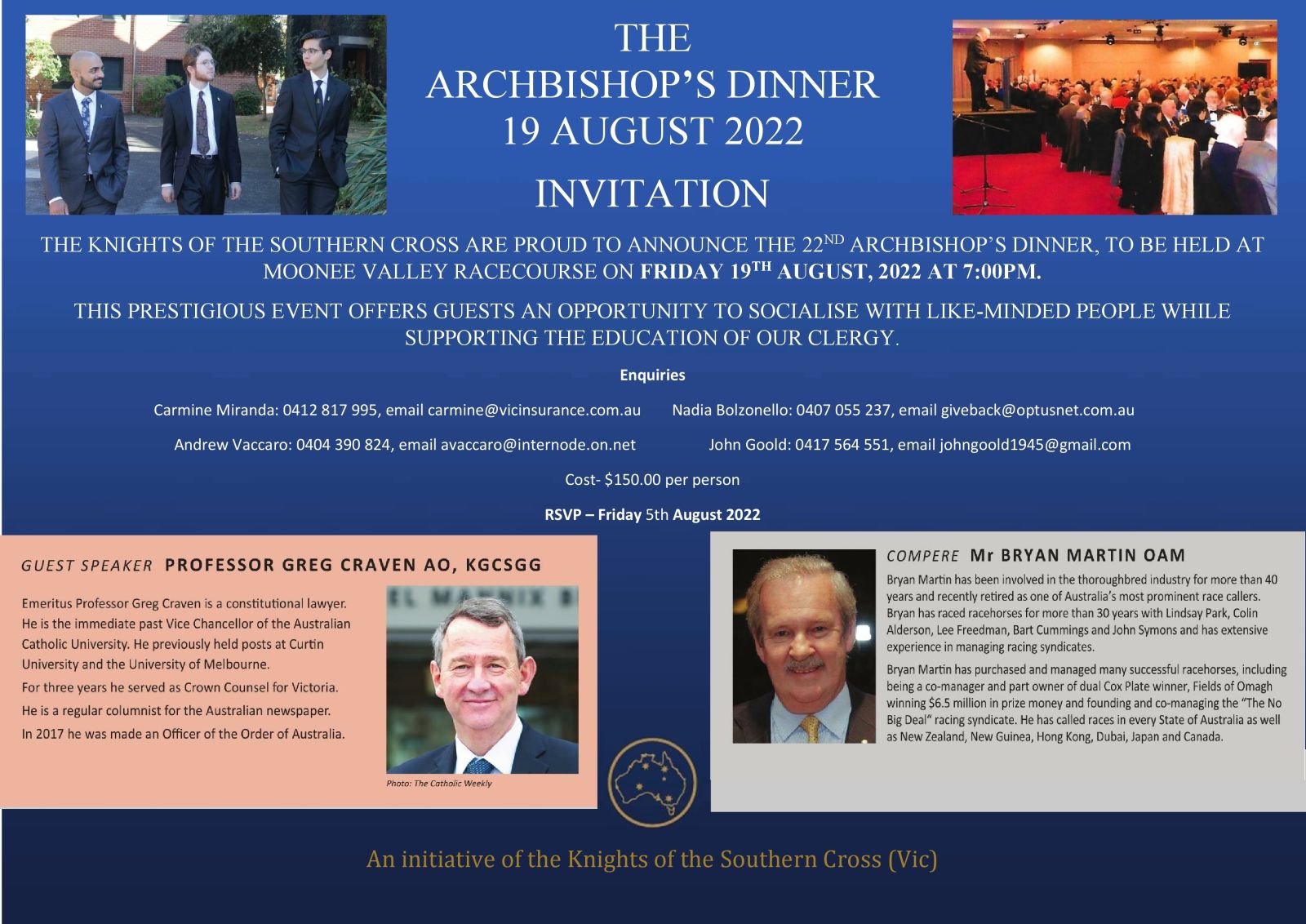 Mooney Valley Racecourse
DD/MM/YYYY
After missing out the last two years due to COVID-19 restrictions, the 22nd annual Knights of the Southern Cross Archbishop's Dinner will be held on Friday 19th August at Moonee Valley Racecourse, commencing at 7:00PM. The Guest Speaker is Emeritus Professor Greg Craven AO, most recently of Australian Catholic University, the compere will be recently retired race caller Bryan Martin, and the Auctioneer will be real estate agent Bryan Cain.
Since inception the Fund has raised in excess of $1.3 million to assist the education of our Seminarians and Priests in Victoria. Even during 2020 and 2021, without being able to host the Dinner, the Fund raised $60,000 each year for the Seminarians.
Please download the Invitation and Booking form to make a booking. (PDF)
For further information and tickets, please contact:
Nadia Bolzonello: 0407 055 237 - email: giveback@optusnet.com.au
Carmine Miranda: 0412 817 995 - email: carmine@vicinsurance.com.au
Norm McArthur: 9848 3449 or 0407 229 941 - email: norman.mcarthur@bigpond.com
Andrew Vaccaro: 0404 390 824 - email: avaccaro@internode.on.net
John Goold: 0417 564 551 - email: johngoold1945@gmail.com
The Organising Committee for the Knights of the Southern Cross Priests Support and Education Fund Archbishop's Dinner look forward to seeing you at this year's KSC Archbishop's Dinner. God Bless.
You can also read an article with more information.