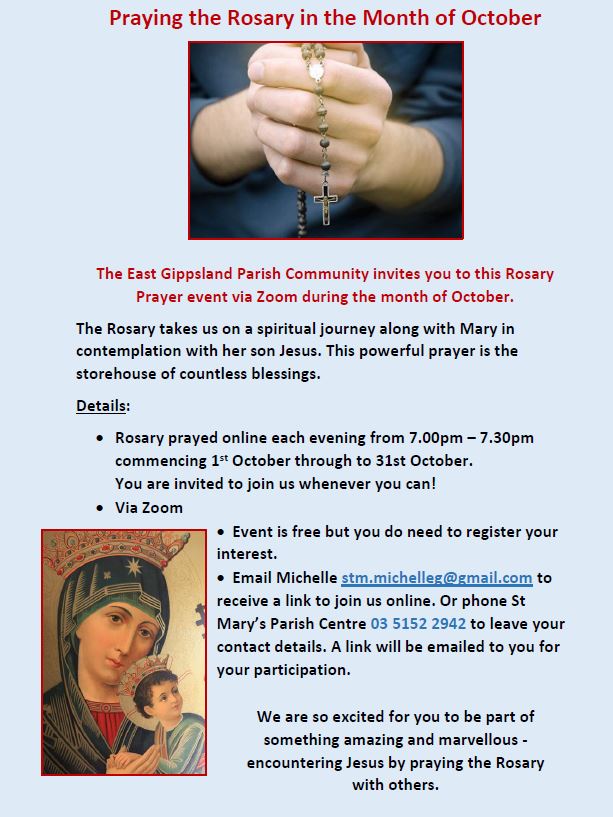 Praying the Rosary in the Month of October
1 Oct 22 - 31 Oct 22 07:00 PM 07:30 PM
on Zoom
03 5152 2942
Michelle
RSVP
Add Event to Calendar
1/Oct/22 07:00 PM
31/Oct/22 07:30 PM
Australia/Melbourne
Praying the Rosary in the Month of October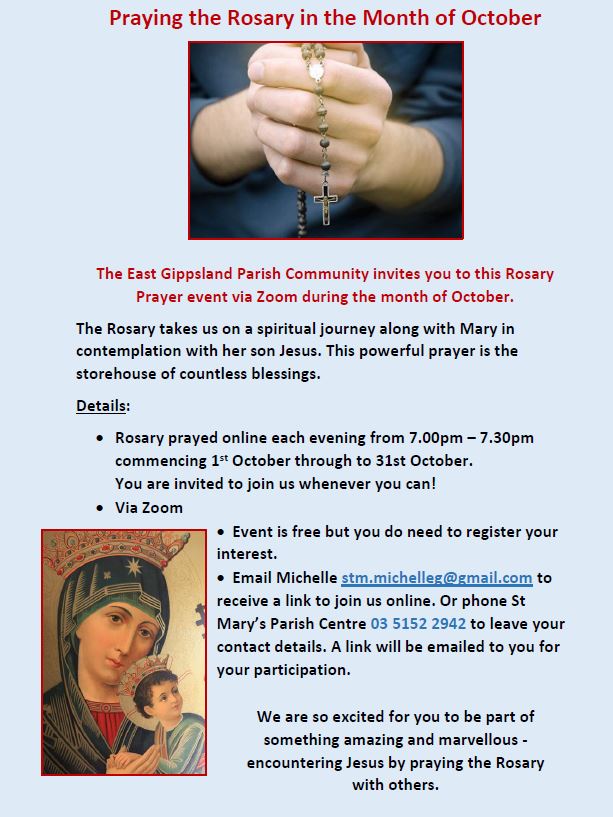 On Zoom
DD/MM/YYYY
Praying the Rosary in the Month of October
The East Gippsland Parish Community invites you to this Rosary Prayer event via Zoom during the month of October.
The Rosary takes us on a spiritual journey along with Mary in contemplation with her son Jesus. This powerful prayer is the storehouse of countless blessings.
Details:
Rosary prayed online each evening from 7.00pm – 7.30pm commencing 1st October through to 31st October.
You are invited to join us whenever you can!
Via Zoom
Event is free but you do need to register your interest.
Email Michelle stm.michelleg@gmail.com to receive a link to join us online. Or phone St Mary's Parish Centre 03 5152 2942 to leave your contact details. A link will be emailed to you for your participation.
We are so excited for you to be part of something amazing and marvellous - encountering Jesus by praying the Rosary with others.