Last weekend CatholicCare celebrated the inaugural Mass of Appreciation in the Diocese of Sale, welcoming supporters, donors, volunteers and staff in Gippsland to come together in celebration.
Bishop Patrick O'Regan celebrated the Mass with us in St Patrick's Church, Pakenham, and one of our own staff Mark Tanti, Family Relationships Program Manager and Family Counsellor, did a wonderful job playing guitar with the parish music group!
During the homily Bishop O'Regan spoke of creating hope for the poor – encouraging us to support the vulnerable by walking among them and helping them to build hope for a brighter future. For the parishioners who were unfamiliar with the work of CatholicCare, Bishop Patrick used the homily to depict CatholicCare's mission of bringing hope to those who are in need in the community.
Light refreshments were offered at the conclusion of the Mass, and we were delighted to have many families joining us and filling the room with chatter and smiles.
We would like to thank all of the families, individuals, staff, volunteers, donors and supporters who attended the Mass of Appreciation on Sunday and who support CatholicCare's mission of bringing hope and support to those in need.
Source: CatholicCare - Greater Melbourne, Geelong, Gippsland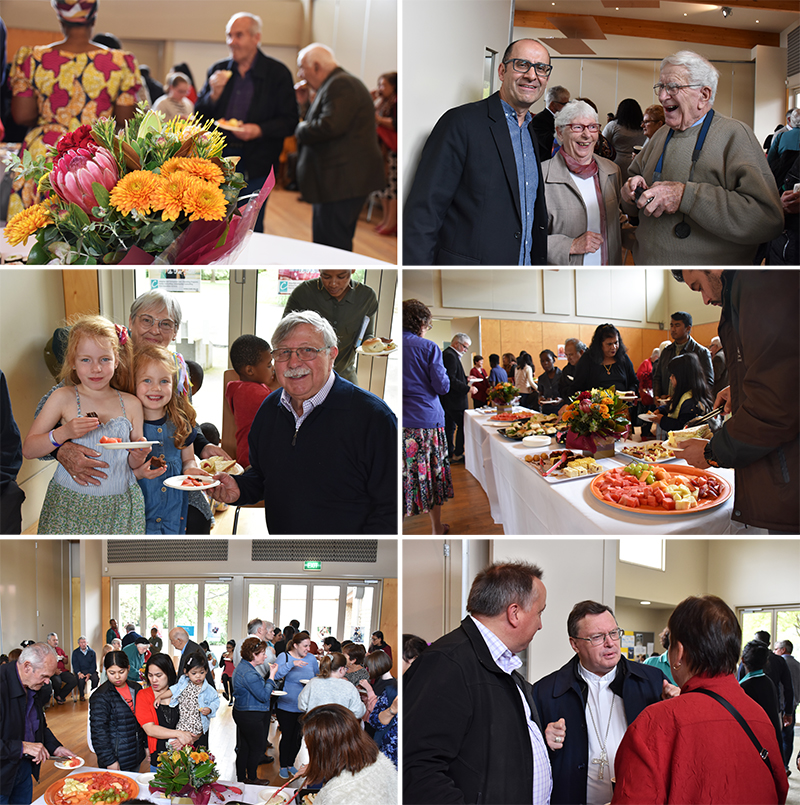 Above: photos from the inaugural Mass of Appreciation in Gippsland 2019.