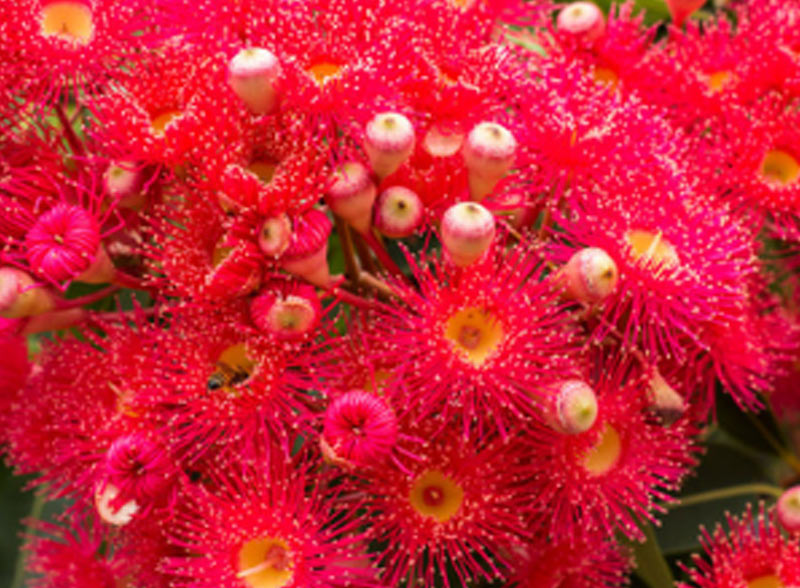 Recently, people from the Christian Churches of Drouin gathered in St. Ita's Catholic Church to celebrate the culmination of the town's annual Ficifolia Festival.

Approximately 60 people attended the service on Sunday 21st February and were welcomed by Father Peter Slater.

People from the different churches participated in the prayers and scripture readings with representatives including Pastor Keith Gilham - Drouin Christian Fellowship, Graeme Lowe - Drouin Presbyterian Church, Judy Symons - Drouin Uniting Church, and Pastor Janet Boyce - Hope Church Drouin.
The message was delivered by Deacon Mark Kelly from St Ita's Drouin.
The band from the Baptist Church provided the music.

After the service those who attended enjoyed supper together. The event was organized by the Combined Churches Committee of Drouin.

The Ficifolia Festival celebrates the life of the town of Drouin and the Ficifolia Trees along Princes Way. The Festival has been held annually for thirty-three years and the worship and fellowship concluded a full weekend of activities.
Photo:Ficifolia - Red flowering gum blossoms of eucalyptus tree by Sandra Lass: 123rff 97687124.