Bishop Patrick O'Regan, visited two Catholic schools on October 31 to bless and formally open the schools' updated learning facilities.
At St James Catholic Primary School in Nar Nar Goon, the Bishop was joined by the Hon Jason Wood MP, the Director of Catholic Education for the Diocese of Sale, Ms Maria Kirkwood and Parish Priest Fr Peter Kooloos, to celebrate the completion of five new learning areas, a specialist
classroom, toilet block and refurbished administration block.
The principal of St James, Andrew McDermott, said the renovations were needed to cater for the growing number of students at the school and to ensure child safety standards are met.
"Child safety is everyone's responsibility and is an integral aspect of student wellbeing. We're pleased that our new administration area promotes an even safer school environment," Mr McDermott said.
Afterwards, Mr Wood, Ms Kirkwood and Bishop O'Regan joined Fr Bernard Buckley and the school community at St Clare's Primary School in Officer to bless and open eight new learning spaces, a common area and playing field.
Ms Helen Staindl, the principal of St Clare's, said the school's facilities continue to evolve. "Our school is still young but we are blessed with state-of-the-art learning spaces. I look forward to seeing staff and students make the most of our resources as they continue to learn and grow in the love of God," she said.
Ms Maria Kirkwood said Catholic education is flourishing in the Diocese of Sale.
"We have high expectations for our whole Catholic community. By creating modern, engaging learning areas for students and upgrading the facilities for staff, St James and St Clare's are promoting excellence in a safe and welcoming environment," Ms Kirkwood said.
St James Catholic Primary School received $610,000 from the federal government and $600,000 from the state government. St Clare's received $1.5 million from the federal government.
Source: Diocese of Sale Catholic Education Ltd Media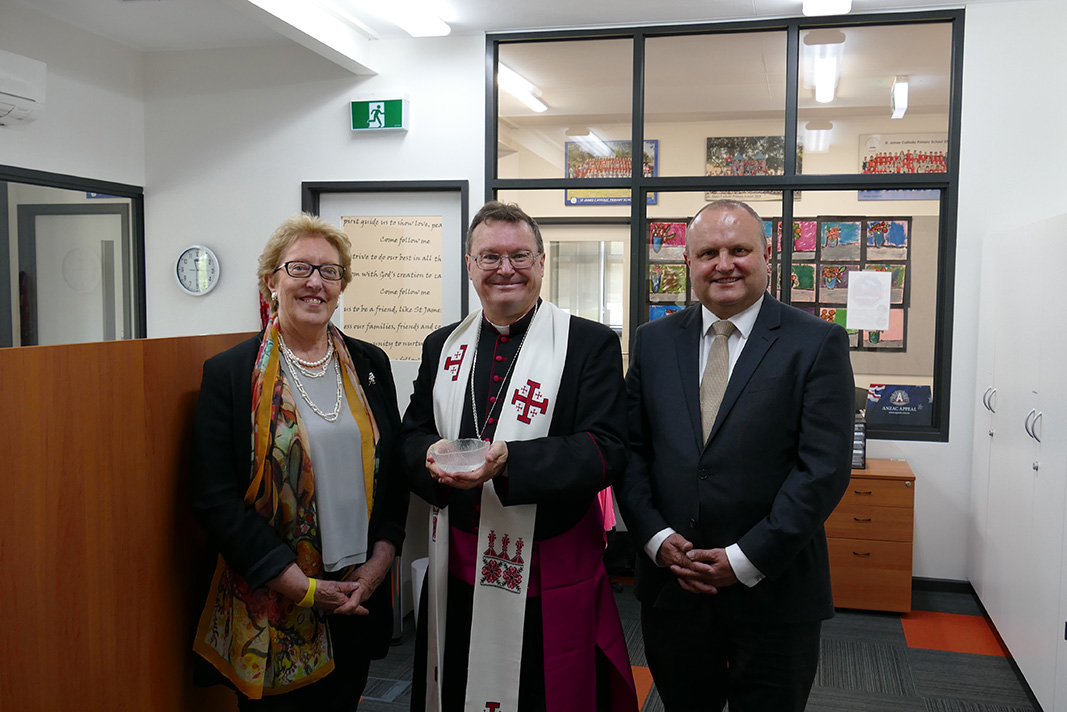 Director DOSCEL Maria Kirkwood, Bishop O'Regan and Hon Jason Wood MP at St James Primary School in Nar Nar Goon.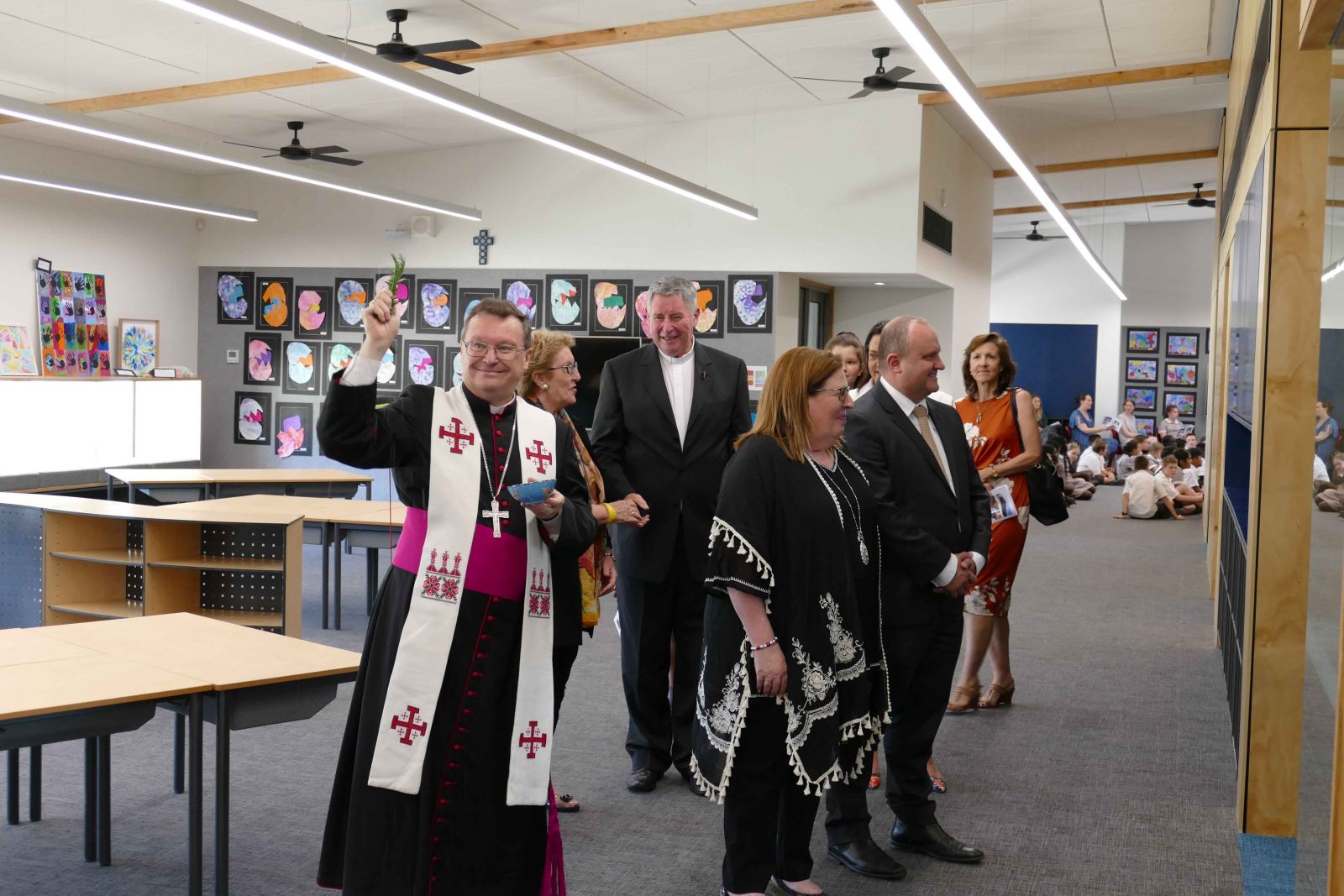 Bishop O'Regan blesses the learning spaces at St Clare's Primary School in Officer.