Financial difficulties, family violence and homelessness are just some of the reasons why a family or individual may struggle to put food on the table, so to speak.

But in Gippsland there are also many who have been impacted by the Black Summer bushfires, and of course who have experienced substantial financial impacts as a result of COVID-19.
Recognising that there are many in need of support to access a warm meal, Baw Baw Soup Kitchen was launched last week on Tuesday 29 June in partnership with CatholicCare Victoria, Baw Baw Food Relief, Baw Baw Shire Council, Apex Australia, Frankies Community Kitchen, Warragul Lions Club, Warragul Rotary Club, Warragul Community House and Victoria Police.
The Baw Baw Soup Kitchen is a trial program running until 23 September 2021, with hopes to become a permanent and fully-funded service supporting our Warragul and Drouin communities.

"We're really excited to be running this new soup kitchen and helping even more people in need within our Gippsland community," says Denise Lacey, Gippsland Regional Manager, CatholicCare Victoria."

"What's great is that we can offer additional supports to those come along for a meal, including linking them with our support services at CatholicCare Victoria and to other local services in the community."
The Baw Baw Soup Kitchen will be available:
in Warragul every Tuesday from 4:30-6:30pm at Warragul Station Park, 74 Queen Street (opposite the Gazette offices at 97 Queen Street)
in Drouin every Thursday from 4:30-6:30pm, Civic Park, Young Street (near the rotunda)

Help us spread the word! Share our new Baw Baw Soup Kitchen on social media: SHARE HERE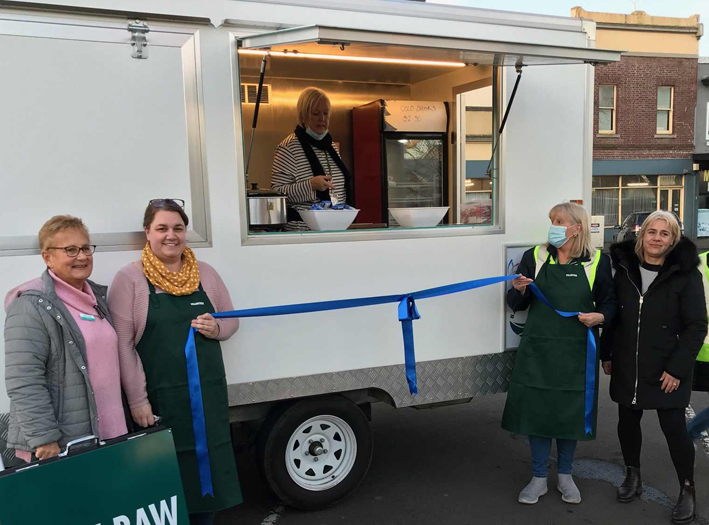 Launch of the Baw Baw Soup Kitchen in Warragul, 29 June 2021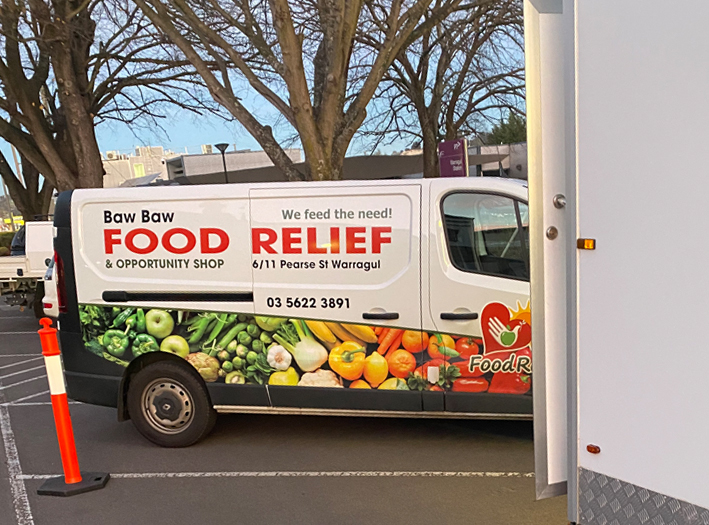 It is through our partnerships with others that we can create greater impact for positive change.
If you'd like to get involved to create positive change in your community, discover how you can partner with us, donate or fundraise.
Volunteer opportunities will also soon be available for support with the Baw Baw Soup Kitchen - more information to come!

Written by Liz Gellel | Catholic CareVictoria

This story was first published on CatholicCare Victoria News.