A small gathering of 91 people was present in St Mary's Cathedral, Sale Today (Tuesday 8 December) to witness the ordination of the tenth Bishop of Sale Greg Bennet.
Principal consecrator was the Most Reverend Peter A. Comensoli, Archbishop of Melbourne assisted by Co-consecrators Most Reverend Denis Hart, Emeritus Archbishop of Melbourne and Most Reverend Patrick O'Regan, Archbishop of Adelaide, former Bishop of Sale.
Before the ceremony a video of welcome was screened featuring messages to Bishop Bennet from people around the Diocese and beyond. The video was a creative response to the challenges of COVID 19 restrictions. Under normal circumstances, representatives from the parishes of the Diocese, Catholic schools, agencies, charitable organisations, ecumenical and interfaith leaders and civic leaders would formally receive the new bishop.
The joyful and heart-warming video enabled a "virtual" welcome to Bishop Greg.
A Welcome to Country was made by elder Sandra Neilson before the commencement of the ceremony.
Archbishop Peter A. Comensoli said in his address: "It is a gift to us all that Bishop Greg Bennet has said yes to the Lord, who has sent him to Sale Diocese to proclaim Jesus Christ.
"We pray that his ministry among the people of God in Sale will be fruitful, and that he is welcomed as friend and shepherd."
In his 'Thank You' speech Bishop Bennet acknowledged the "virtual" welcome and said he looked forward to "really" meeting all those involved.
Bishop Bennet highlighted the beauty of St Mary's Cathedral – the Mother Church of the Diocese – the place of the cathedra (the seat in which only the bishop sits which has been vacant since Bishop Pat O'Regan's appointment to Adelaide in March 2020) – gathered the people of God on the occasion of welcoming the Tenth Bishop of Sale.
He expressed relief the Ordination had finally been able to occur following a COVID-19 related postponement in October, after his appointment by Pope Francis on June 25 2020.
In acknowledging the rich history and legacy of the Catholic Diocese of Sale since 1887, he encouraged the Catholic community to work together, and with others in witnessing to justice, mercy, reconciliation and the care of the aged, vulnerable and those in need.
In reference to Pope Francis, Bishop Bennet said, "The Pope models for us in words, and often powerfully through his actions, what our mission is: We are called to be in engaging with the real experience and heart questions which people face.
"I have become aware of so many local initiatives across our towns and suburbs which need to be celebrated as the Good News in action; these are tangible examples of faith in action which bring joy, care and reflect the servant leadership of Jesus entrusted to his disciples in every age.
Bishop Bennet's mother Maureen Bennet along with siblings Leanne, Andrew and James and their families were amongst the congregation.
Clergy attending included Apostolic Nuncio Archbishop Yllana, former Bishop of Sale now Archbishop of Canberra -Goulburn Christopher Prowse, Bishop of Parramatta Vincent Long, Bishops from the other Victorian Dioceses and Clergy from both Sale and Melbourne Dioceses.
Small choir of eight people with organist, Paul Taylor under the direction of Sophy Morley provided the music for the Mass. Guests attended a light luncheon after the ceremony.
The Ceremony can be viewed via the Diocesan Youtube.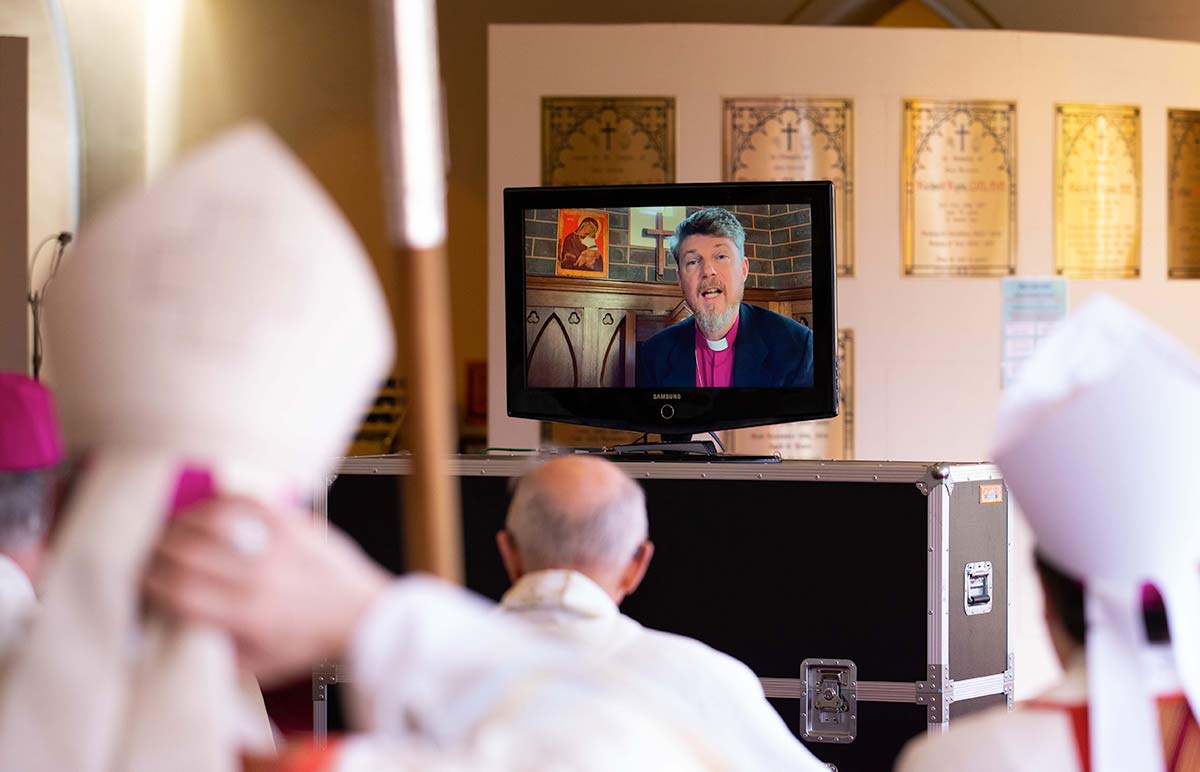 Bishops and clergy watch Anglican Bishop Richard Treloar on the' Welcome' video before entering the main body of St Mary's Cathedral.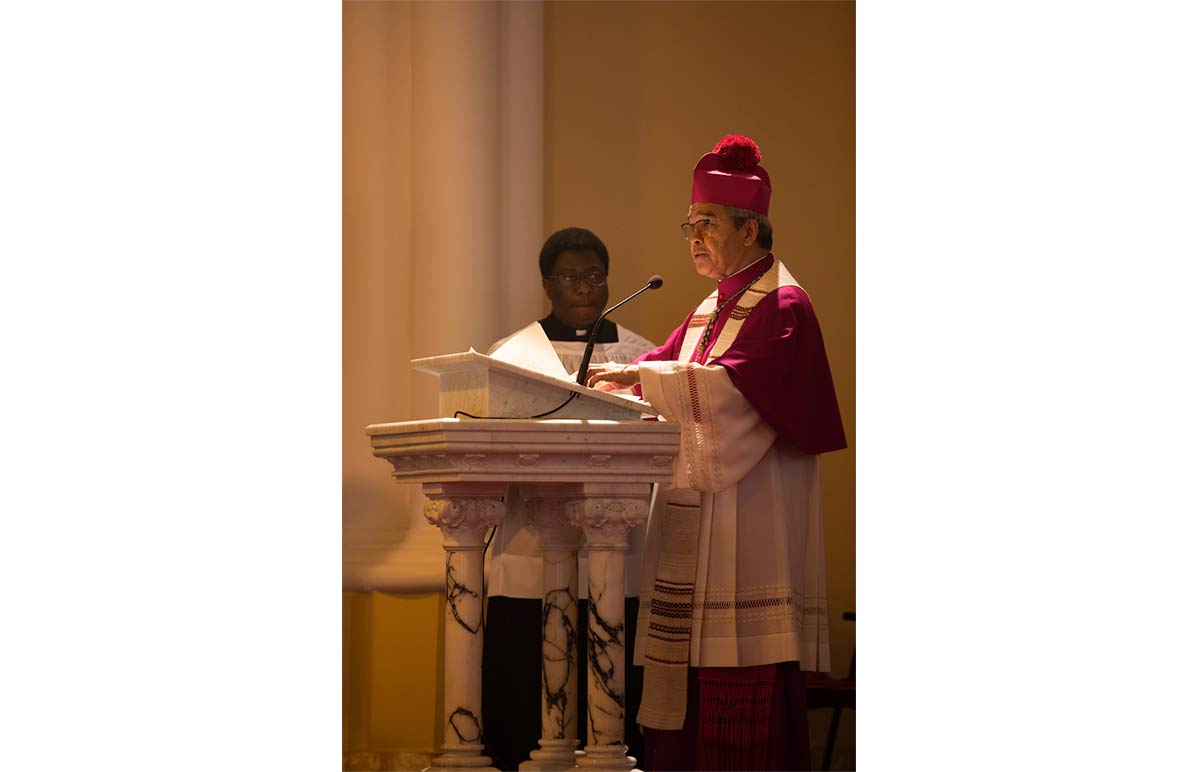 Apostolic Nuncio His Excellency Most Reverend Adolfo Tito Yllana reads the Apostolic Mandate.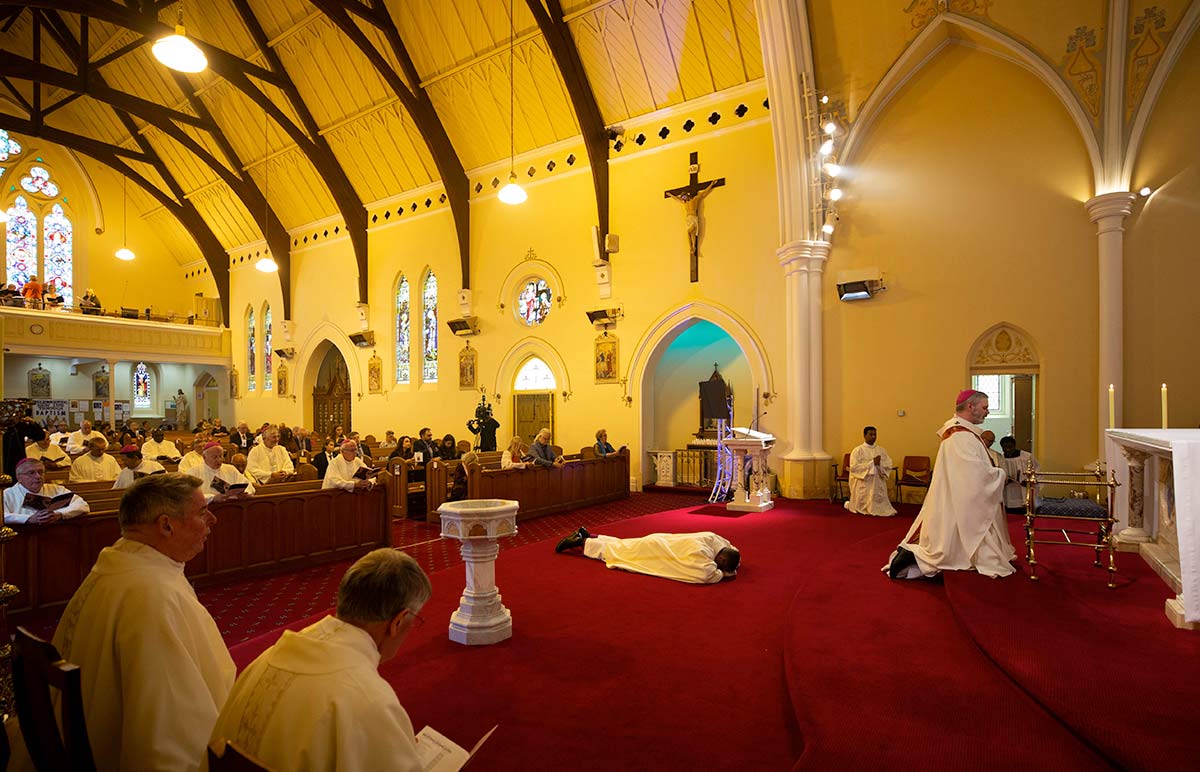 The Litany of Supplication.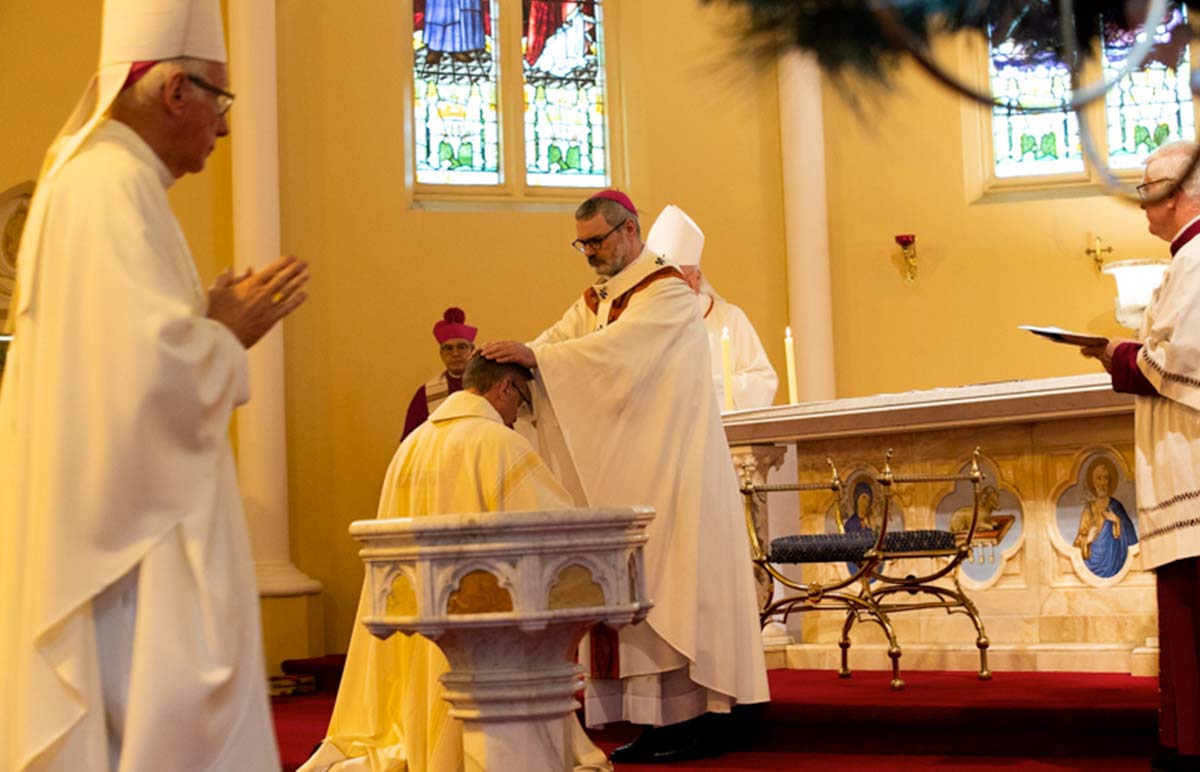 Archbishop Peter A. Comsensoli lays his hands on Most Reverend Greg Bennet.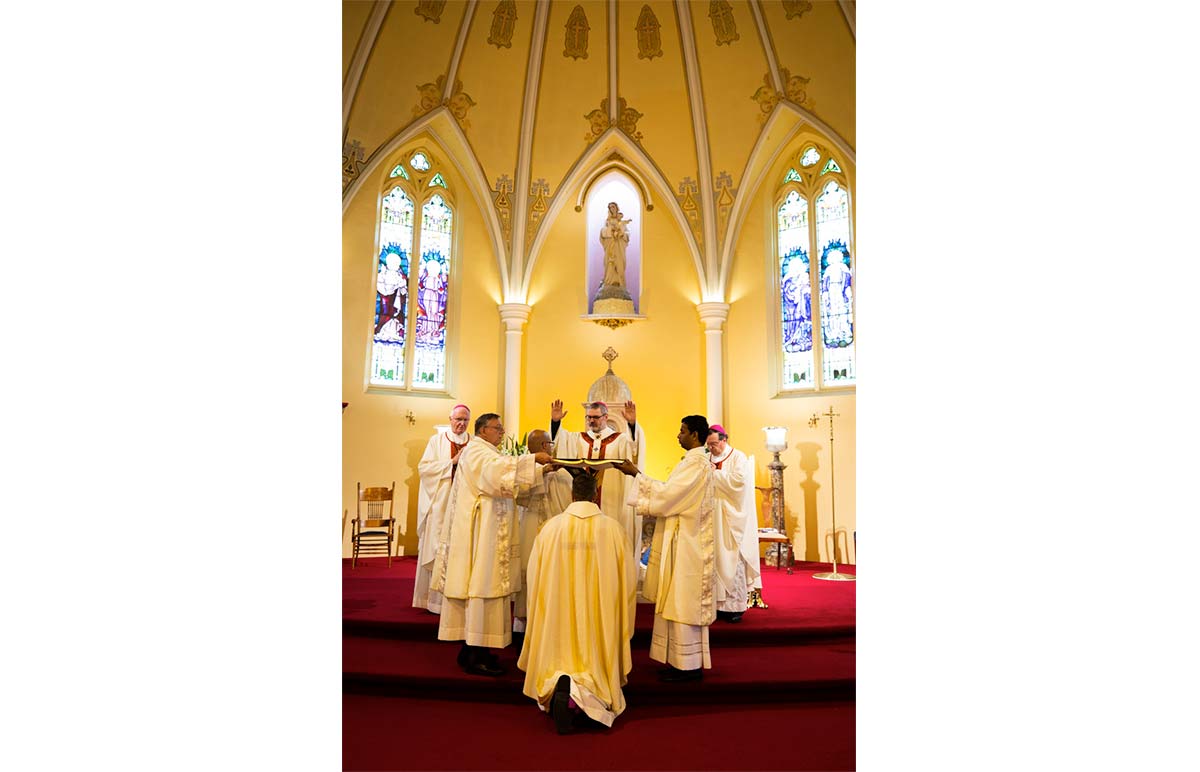 The Book of the Gospel is held above Bishop Greg Bennet's head by Deacon Mark Kelly, Deacon Paul Zaher and Deacon Jithin Anto flanked by the consecrating Archbishops.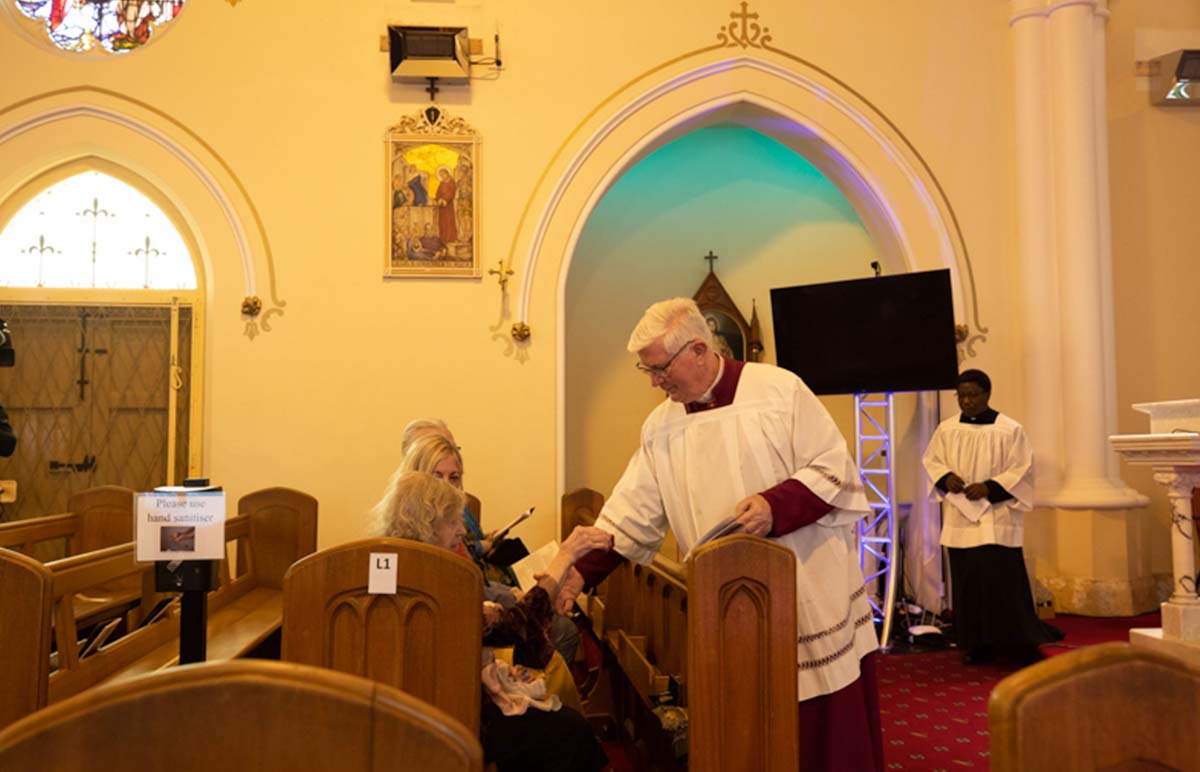 Most Reverend Greg Bennet's mother Maureen Bennet gives the Bishop's ring to Master of Ceremonies Fr Peter Bickley.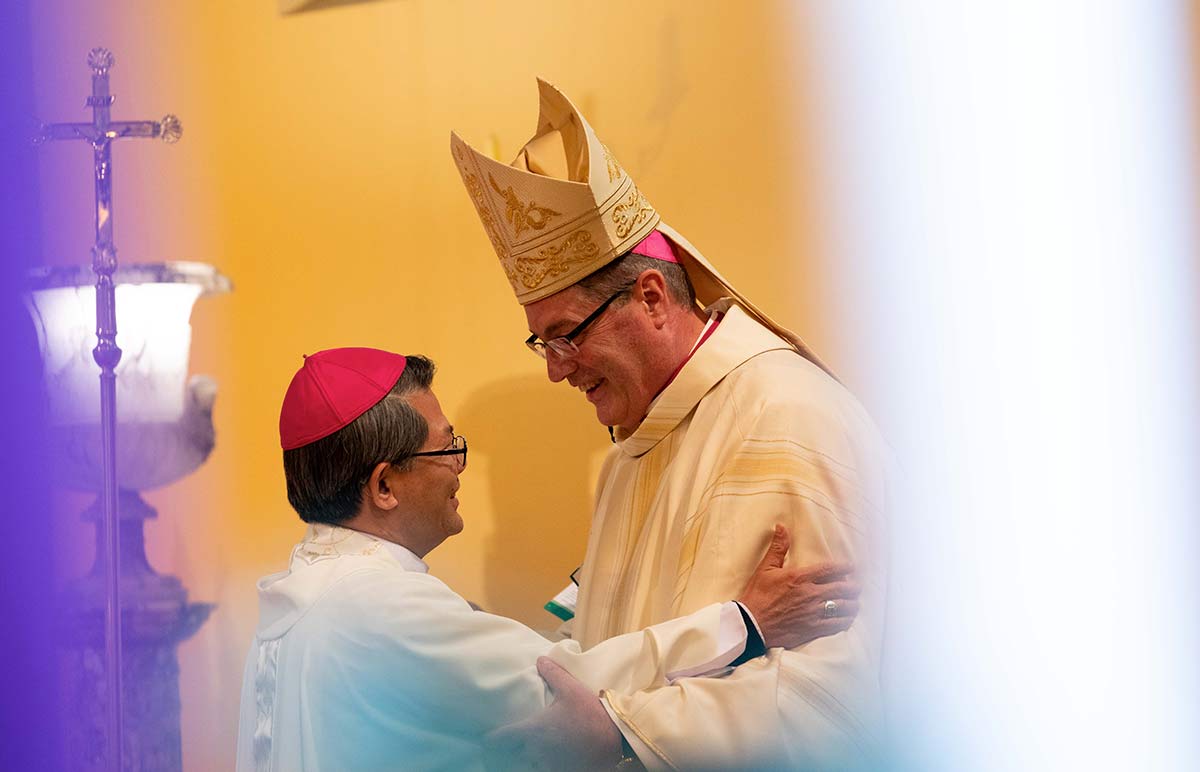 Bishop Bennet receives a socially distanced 'Kiss of Peace' from Bishop of Parramatta Vincent Long.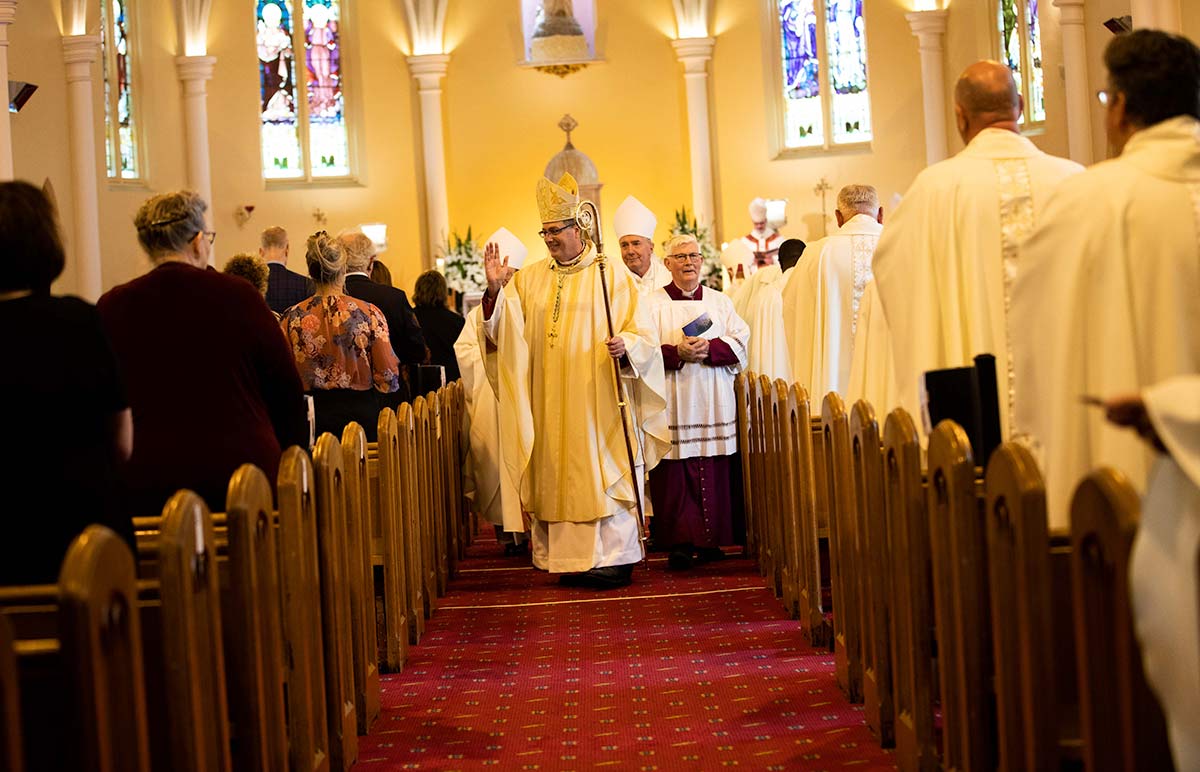 Bishop Greg Bennet leaves St Mary's Cathedral.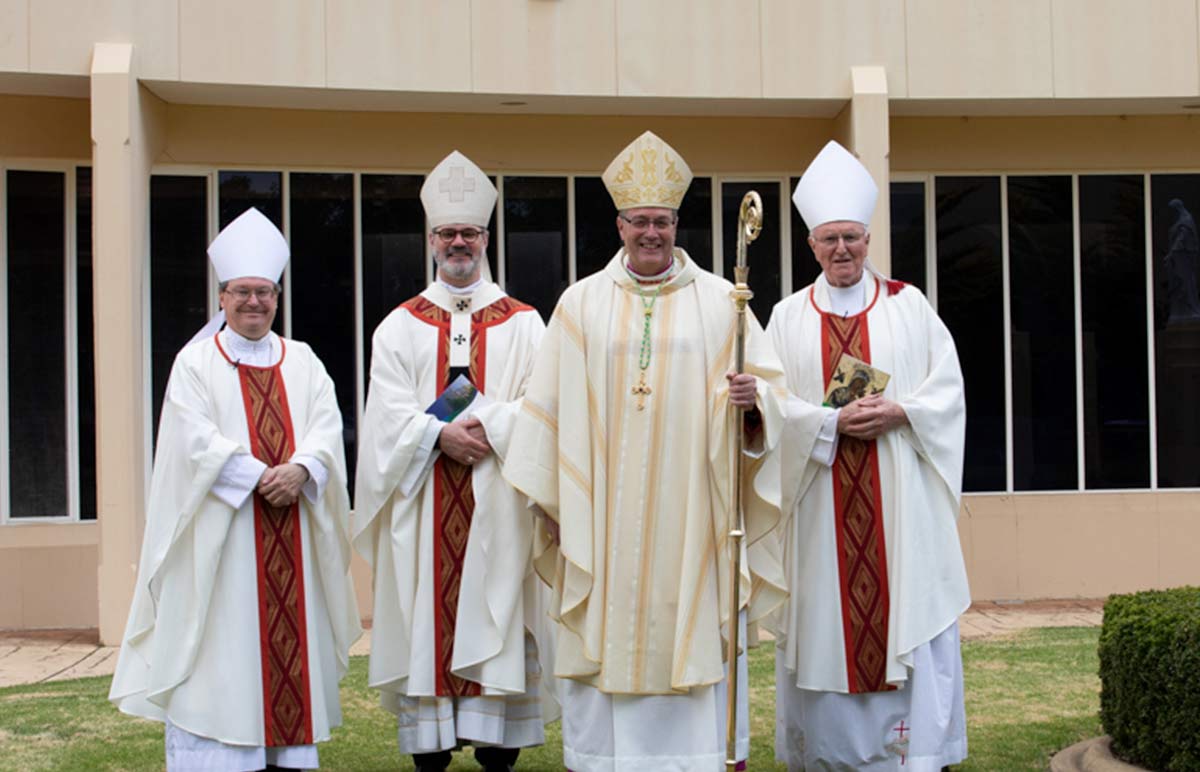 (L-R) Archbishop Patrick O'Regan (Adelaide), Archbishop Peter A. Comsensoli (Melbourne, Principal Conscrator) Bishop Greg Bennet (Sale) and Most Reverend Denis Hart (Emeritus Archbishop of Melbourne).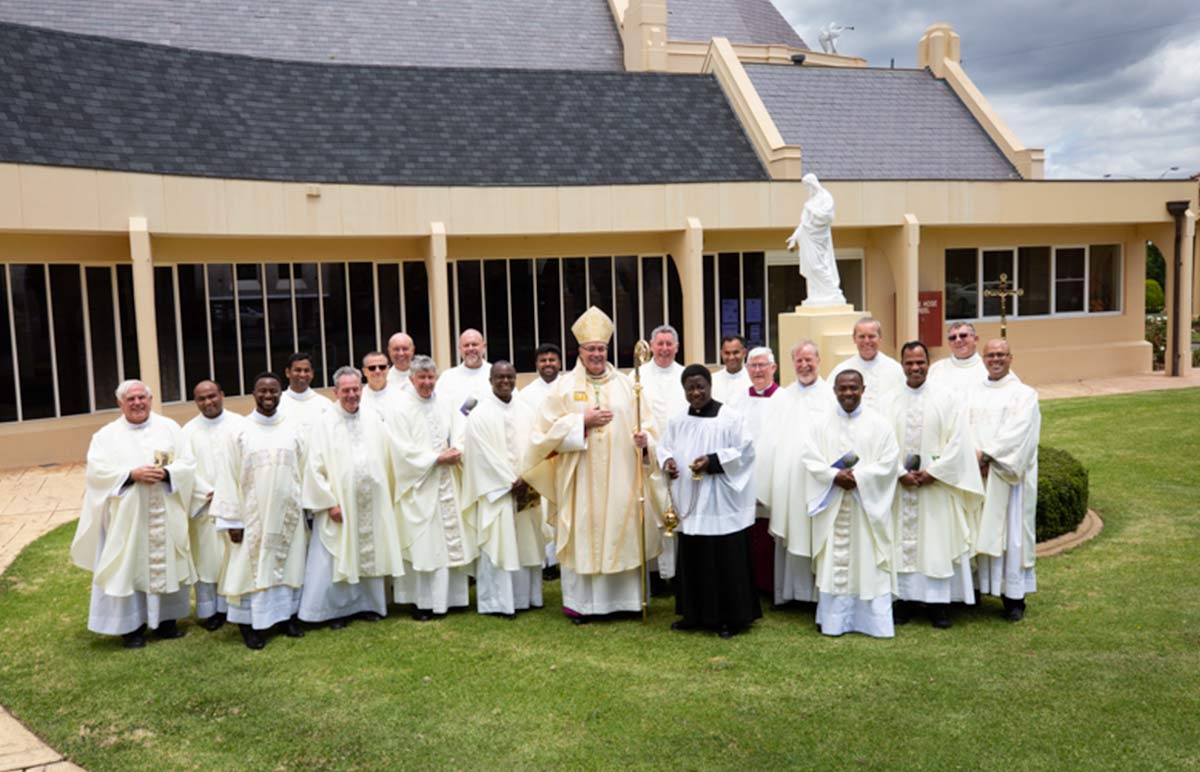 Bishop Greg Bennet with the clergy of the Diocese of Sale who were able to attend on the day.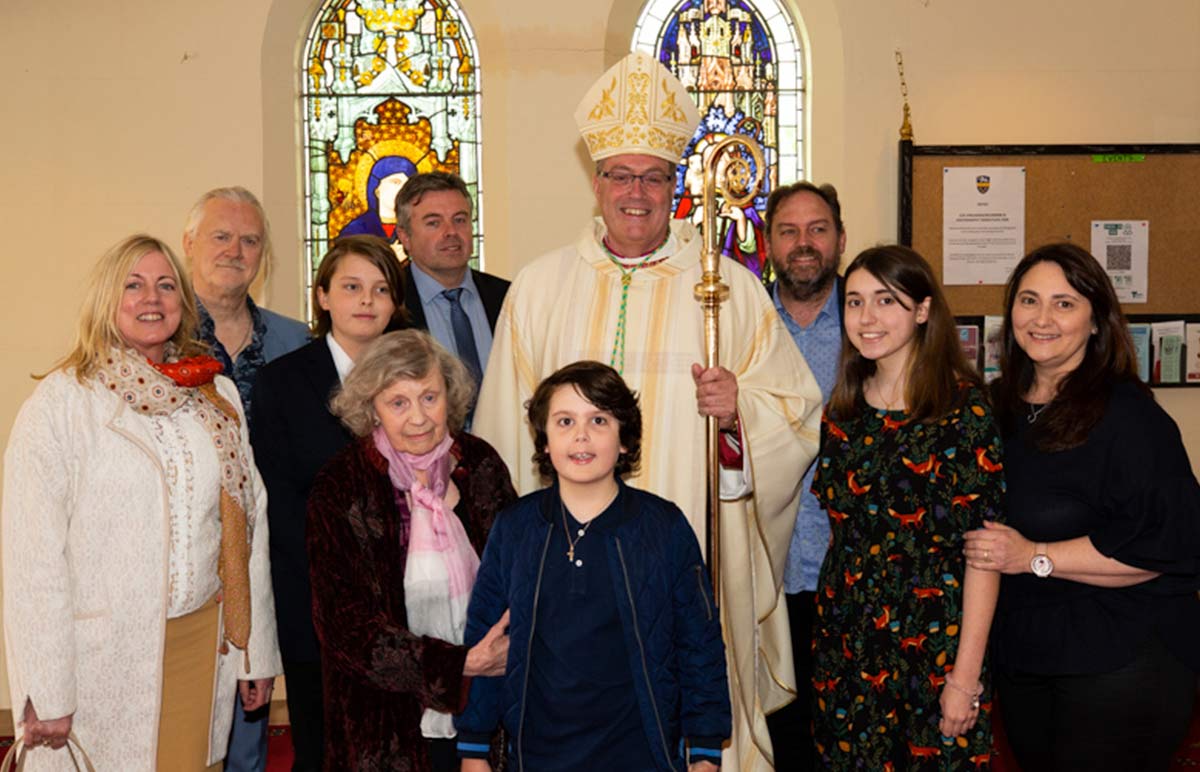 Bishop Greg Bennet with his family (L-R) Leanne Bennet, Mick Pealing, Xavier Bennet, Maureen Bennet, James Bennet, Bishop Greg, Andrew Bennet, Zoe Bennet and Nella Bennet.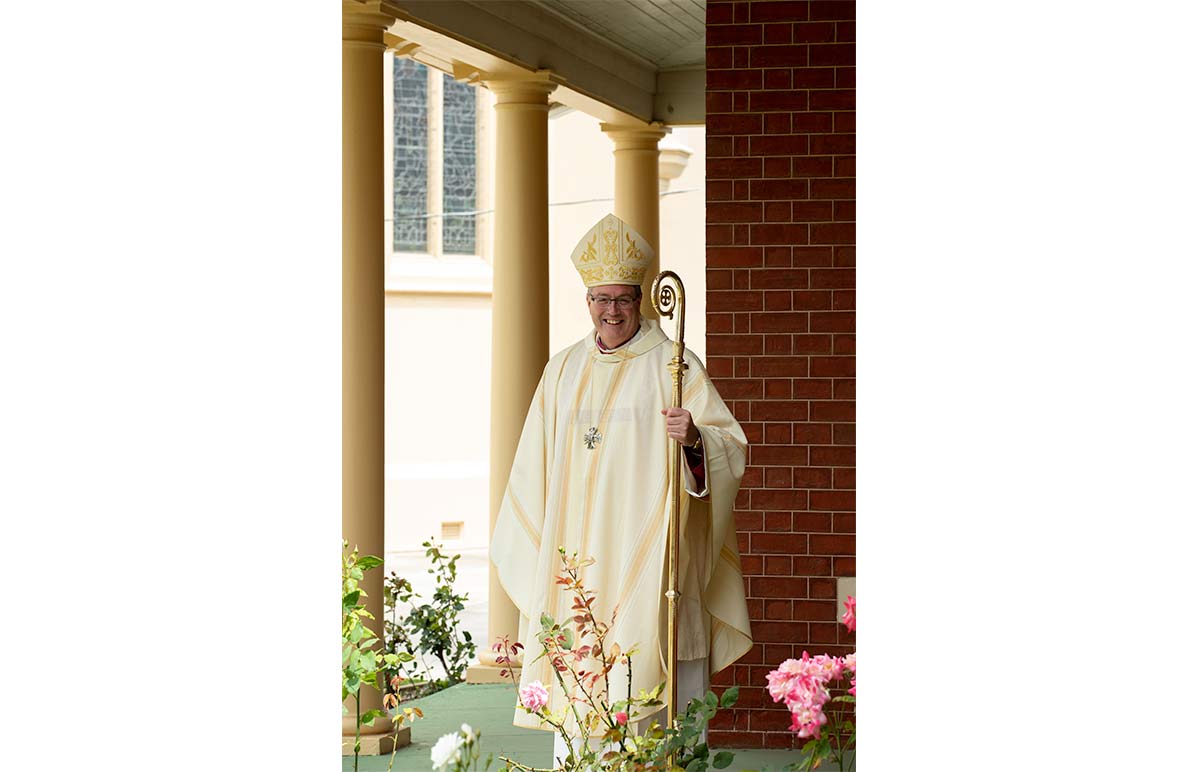 Bishop Greg Bennet on Verandah Bishop's house.