Pakenham Conference of the St. Vincent de Paul Society recently celebrated 50 years since their formation with a Mass and luncheon on June 2.
Father Herman Hengel celebrated the 10.30am Mass and members of the society took part by delivering the reading and singing in the choir. Afterwards there was a luncheon with members, past members and families who have had members involved over the past years was held in the St. Patrick's Parish Hall.
Conference President Chris Russo said it was a fitting celebration of the St Patrick's St. Vincent de Paul Society in Pakenham, founded by Peter McMullen, Kevin Toohey and Kevin Taskis 50 years ago.
The milestone was celebrated with a brief speech and a beautiful Black Forest Cake.
Cardinia Shire Mayor Graeme Moore attended as well as Joan Riley, the St Vincent de Paul Society Developmental Officer for the Region, and Carol Arnett the Berwick Regional Council President.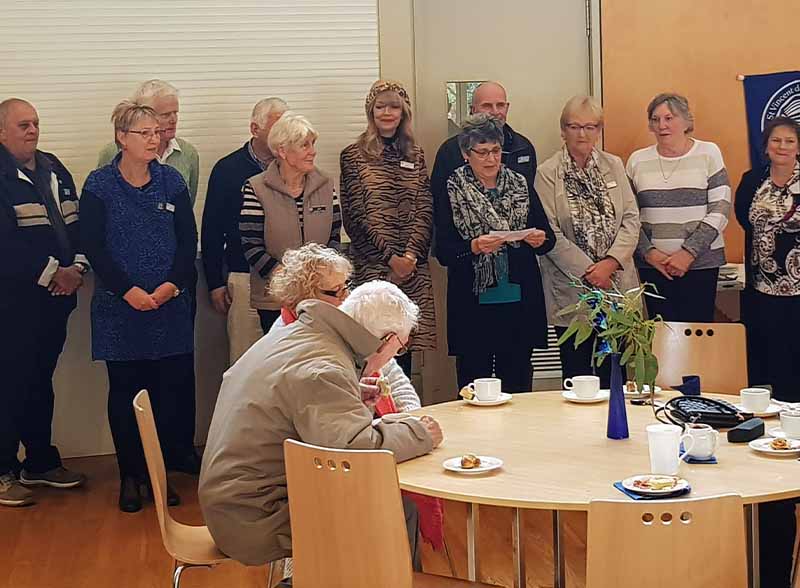 "We are a small Conference visiting those in need, in the large growing area of Pakenham, and are volunteers as part of the St. Patrick's Parish.
"Usually we have two meetings a month to gather information," Mrs Russo said.
The groups most recent effort has been lending a hand after the bushfires in the Bunyip/Tonimbuk areas where 30 homes and 300+ properties were lost in March.
"We have been in the Fire Relief Centre in Tonimbuk most days since.
"We've seen many people in tears after losing homes, sheds, businesses and fences.
"We have been helping with fuel, food and Bunnings vouchers, and we are there for moral support and help in any area we possibly can," Mrs Russo said.
"At the centre we are working with other volunteers and the Council, and there's such an incredible sense of kindness and community spirit."
The groups work continues with their current Winter Appeal asking for non-perishables that can be distributed to those they visit in their homes. These items include cereal, long life milk, tinned spaghetti, baked beans, fruit, pasta and pasta sauce.
The group's last Christmas appeal was also profiled on the Diocesan Youtube Channel: