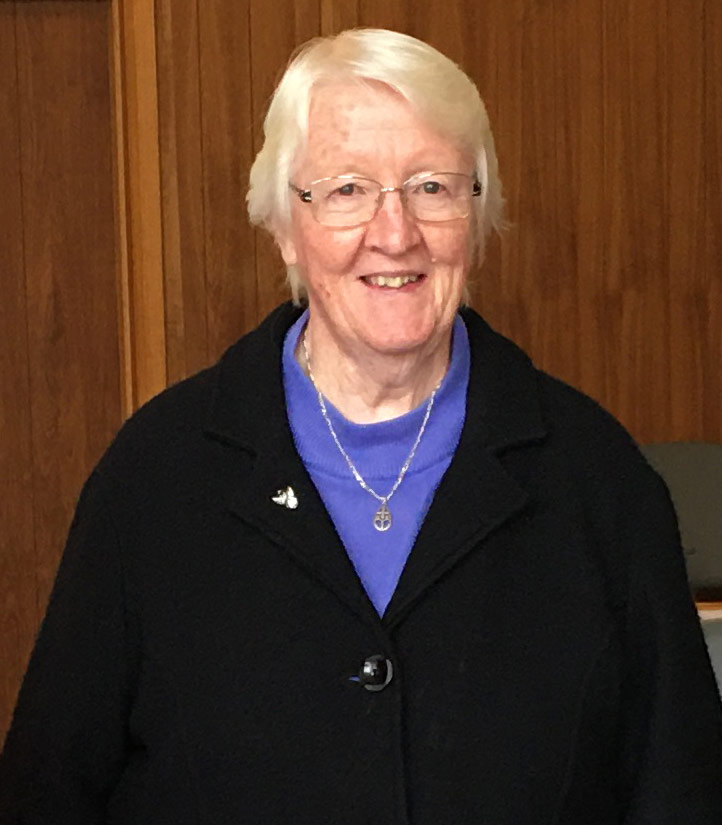 After 15 years of dedicated service to parishioners in Orbost, Sr Madeleine White RSJ. was farewelled by them on Sunday May 1.
The 11:00am Mass was celebrated by the Parish Priest, Fr Michael Willemsen. And, many people attended from the other churches in Orbost.
The Reverend Bevil Lunson cancelled the Eucharist at St James', so that he and his parishioners could participate at St Colman's. Members of the Uniting Church and the River Church (Pentecostal) also attended. Sr Madeleine had represented the Catholic Church with great distinction in East Gippsland, especially among the other Christian churches. And, as a Sister of St Joseph, has been a true daughter of St Mary MacKillop.
Although her pastoral outreach was hampered in recent times due to diminished mobility, Sr Madeleine remained a strong Catholic presence in communities from Buchan to Mallacoota, but particularly Orbost. She also assisted with the sacramental program for St Brendan's Lakes Entrance for several years.
Parishioners organised a shared lunch, which was enjoyed by everyone in St Joseph's school hall, a fitting venue, considering four Sisters of St Joseph founded the school in 1923.
Sadly, we say goodbye to Sr Madeleine, who has retired to Hawthorn East, to live in community with other Sisters. We look forward to seeing them at the school's centenary next year, which will be an occasion to acknowledge all the Sisters of St Joseph who have served in our Diocese over the decades.
Sr Madeleine being the last of them, with next year also being her Diamond Jubilee (60 years) of Profession as a Josephite.
Bishop Greg Bennet acknowledged the end of an era for the Sisters of St Joseph of the Sacred Heart's ministry in the Diocese of Sale with Sr Madeleine's departure.
Bishop Bennet said St Madeline's religious ministry in Gippsland as been marked by the courageous and daring attitude for which the Josephites' are known.
"You have listened attentively to the heart questions of people, observed the currents of their lives and responded in ways known only to them, you and God.
"You have 'never seen a need' and not responded. Together with your sisters you have found ways to experience the joys, laughter and dreams of God's wonderful people.
"Through your witness you have enabled them to grow in their love of God, in the experience of the sacramental grace of initiation and connected strangers into community," he said.
"The sun now sets on your days in Orbost and upon your years in Gippsland. We feel the sadness of saying farewell."
Bishop Bennet expressed immense gratitude to the Josephites for their dedicated ministry over the decades.
"We also know such a significant chapter of Diocesan life now closes with the departure of the Sisters of St Joseph who enabled such growth in education, formation, pastoral life, youth ministry, encouragement of vocations and in all these ways and more besides, we have been graced by the profound contribution of loving service of the Sisters of St Joseph whose joy and legacy will whisper still across the valleys, mountains, lakes, cities and towns for generations to come."