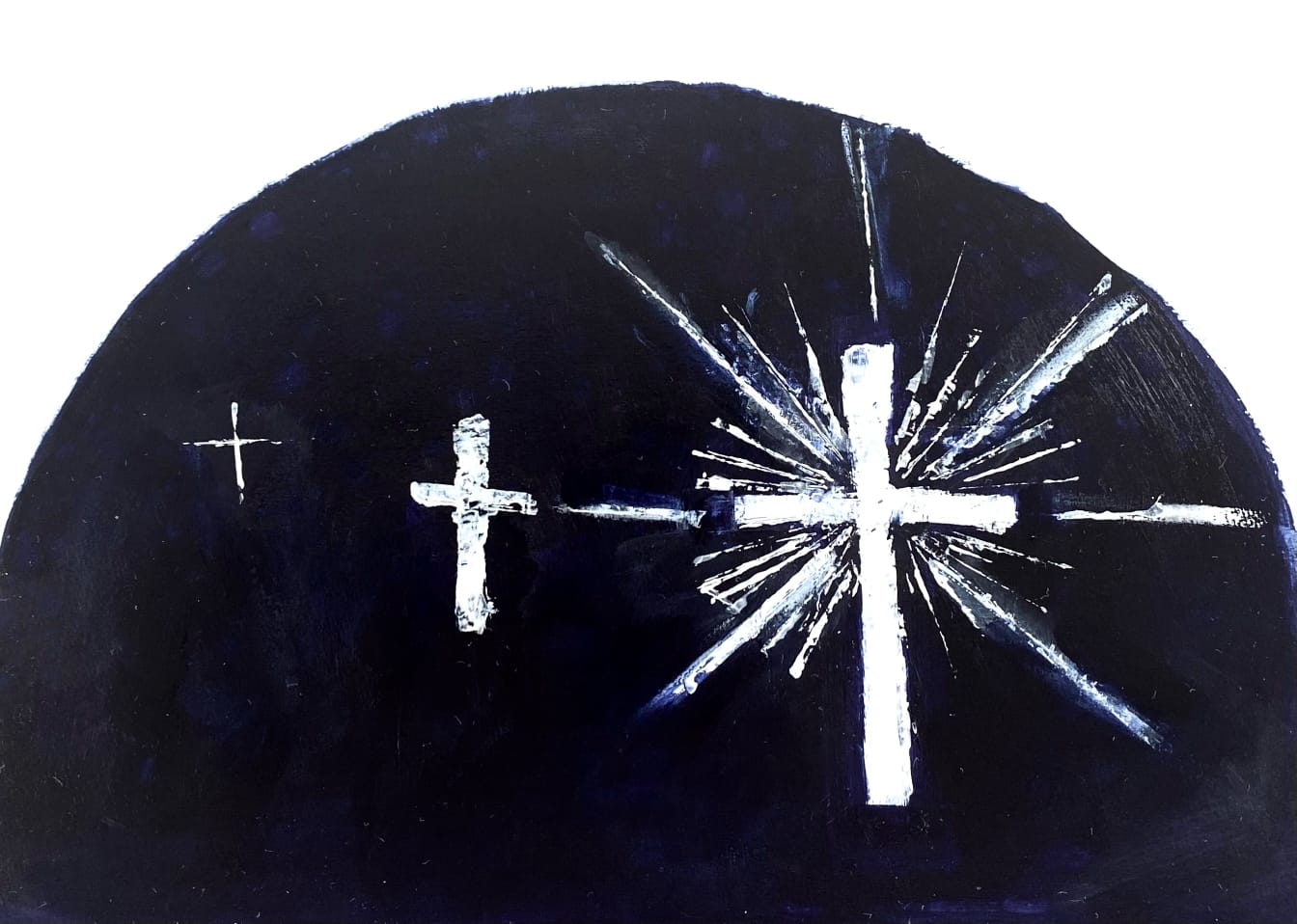 "From oppression and violence he redeems their life;
and precious is their blood in his sight" Psalm 72:14
Domestic Violence is increasingly exposed as a widespread blight across all sectors and segments of Australian society.
Shining a Light is a Sale Diocese program, developed with Catholic Social Services Victoria, enabling Parish communities to equip themselves with knowledge, tools and a deeper understanding of how to recognise and appropriately respond to family and domestic violence. Clergy, safeguarding personnel, staff and community volunteers have been formed at workshops throughout the diocese and, grounded in a whole-of-Church response to violence against women and children, the program is expanding congregation wide.
---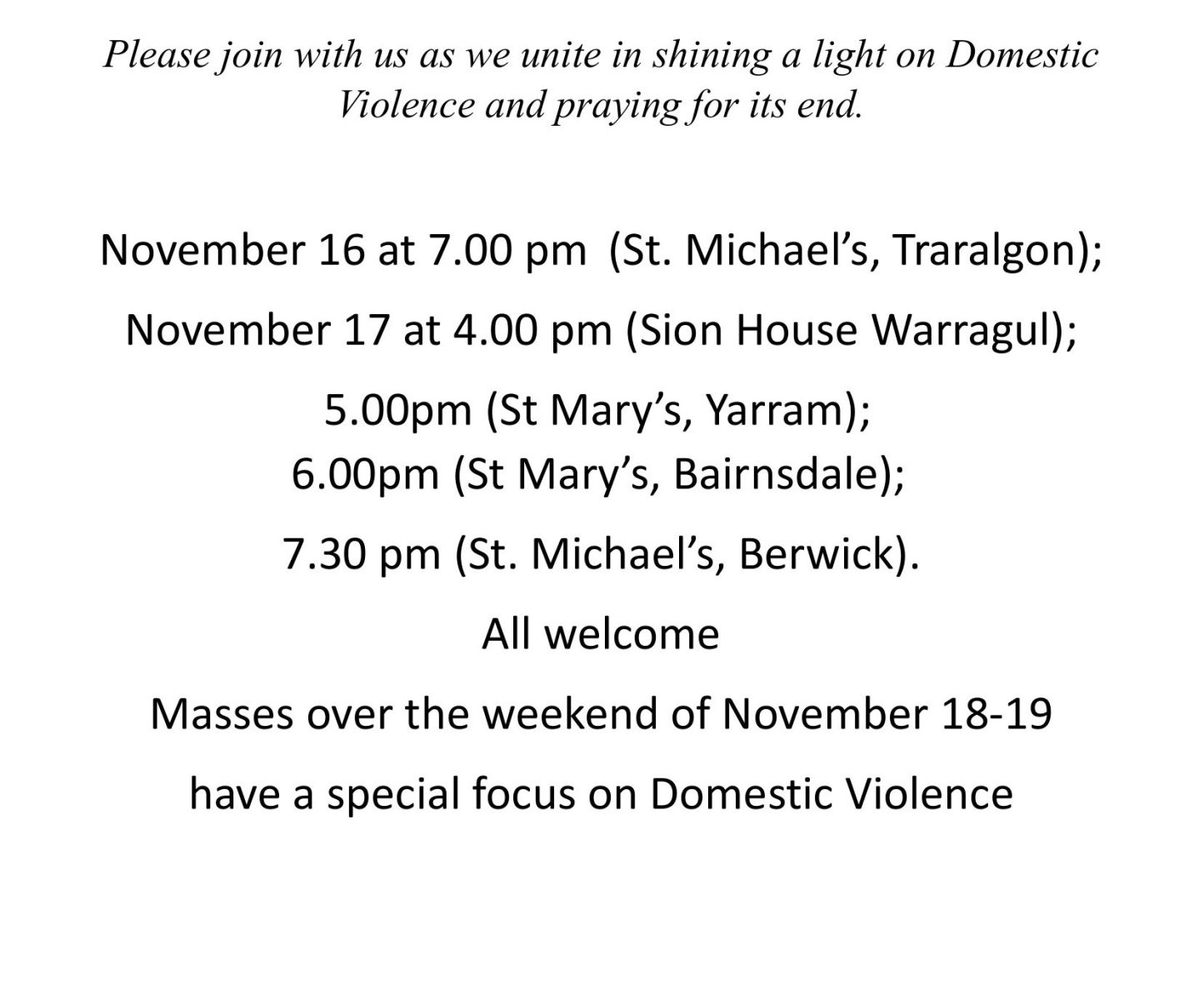 ---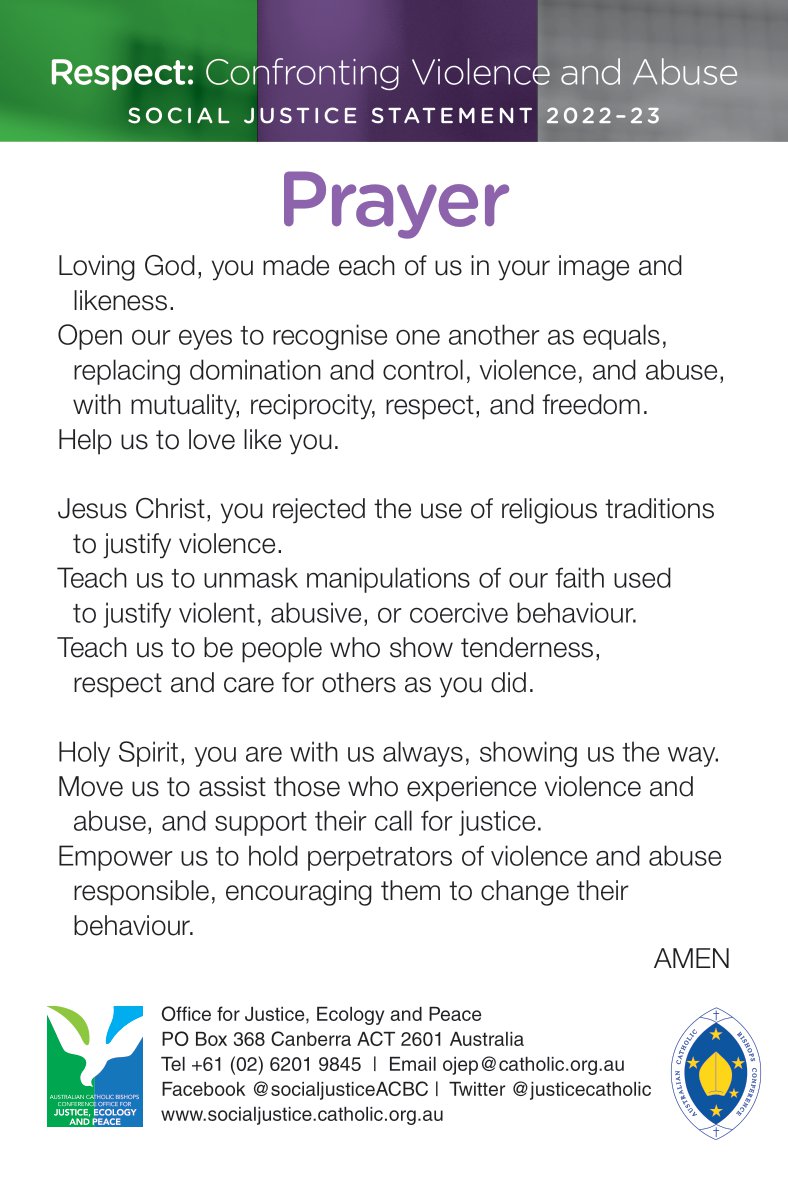 ---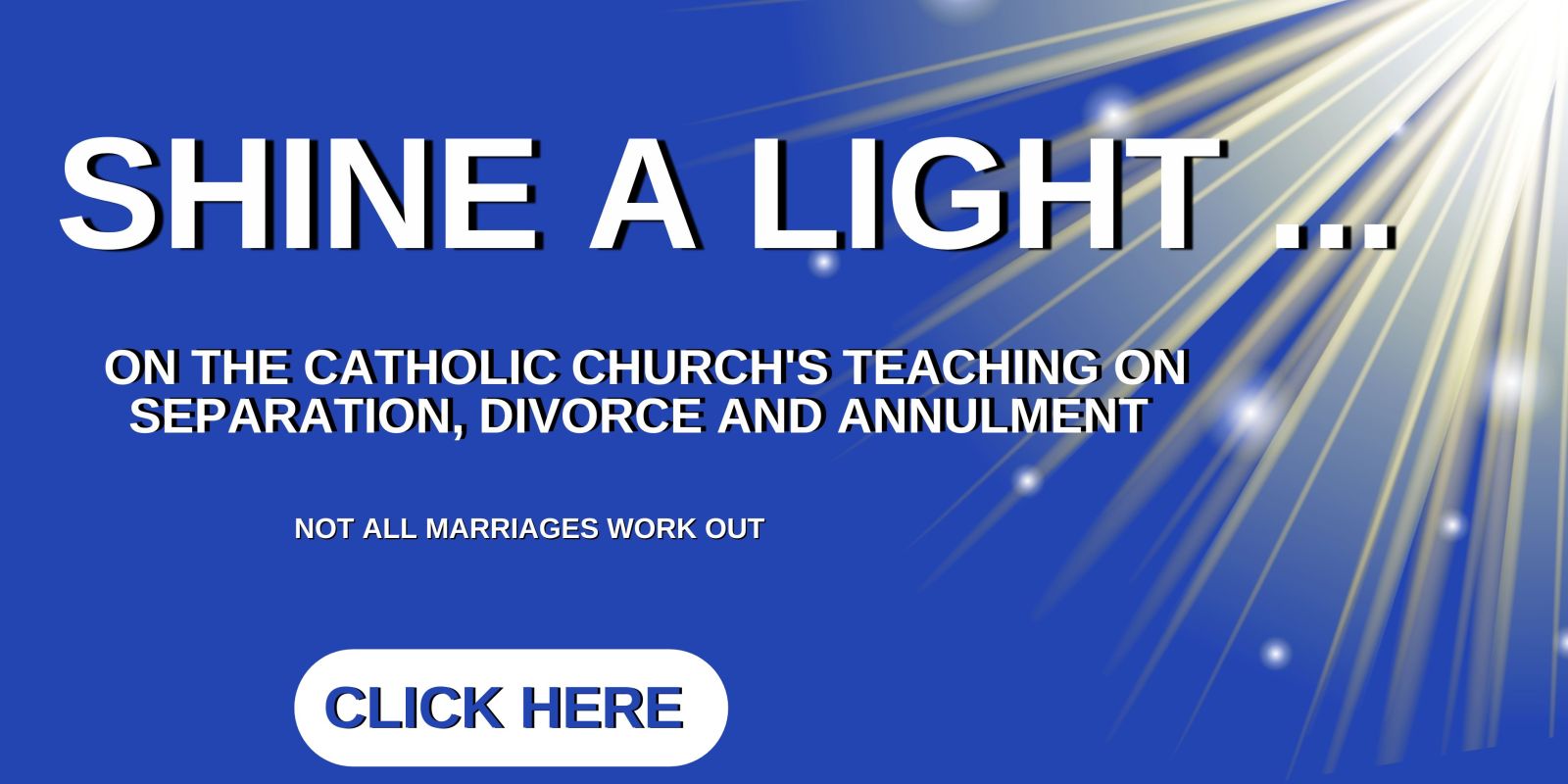 ---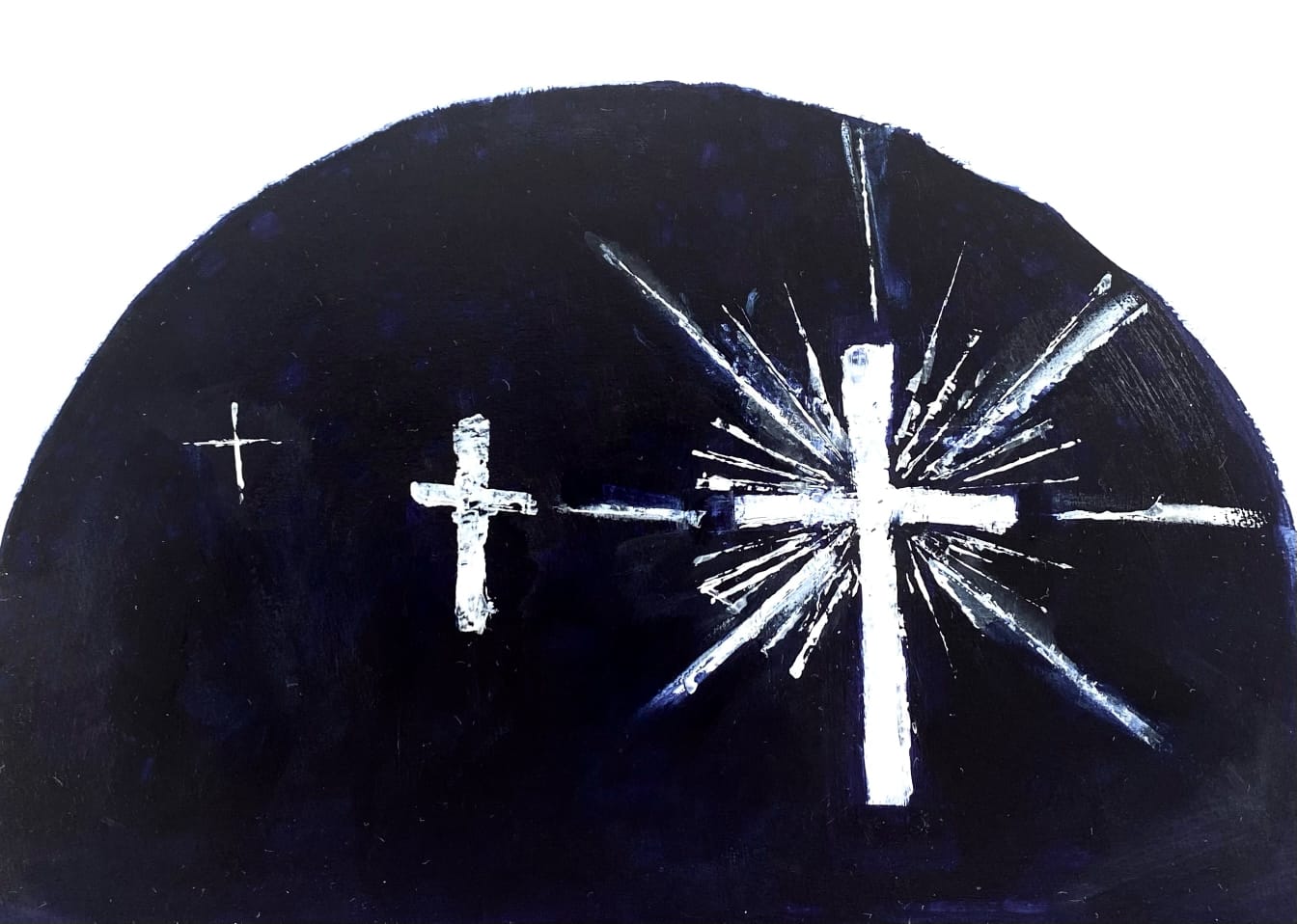 Painted by Madelaine Schumann
This artwork was inspired after Colleen Harney experienced a vision at the Shining a Light workshop at the Sacred Heart Church Morwell. This artwork resulted from contact with the artist to create something that reflects her vision.
It represents the sense of being trapped in a dark cave that is often experienced by those who are in a domestic violence situation. The small cross symbolises our Baptism into God's family and, as we move towards freedom, the cross increases in size and the light of Christ shines more brightly in our hearts. Finally the larger cross with rays of light, portrays feelings of light, joy and love as they are released from the darkness of the violent situation and into the light of new life.
The style of the artwork is not perfectly neat as it reflects the 'messiness' and 'turmoil' of a violent relationship and the wounds that can leave marks as they heal over even with love, care and support.
---
RESOURCES