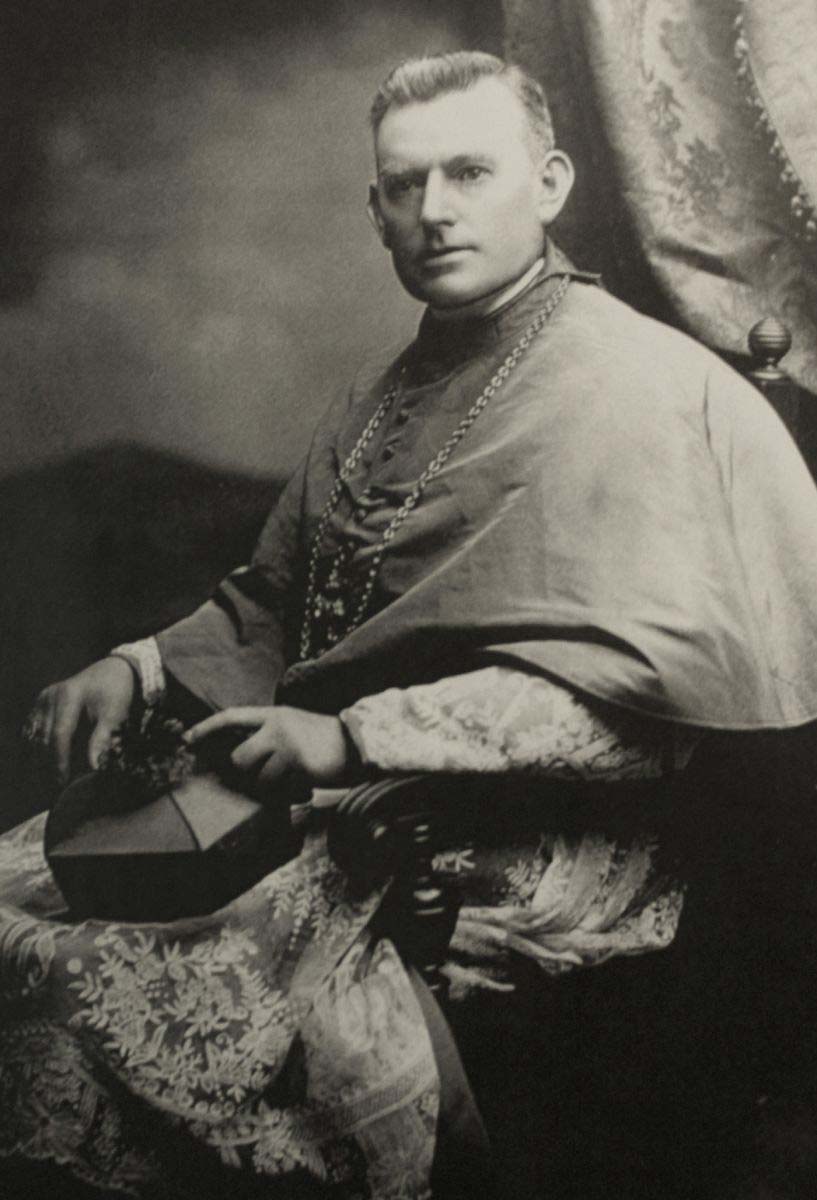 Second Bishop of Sale: 1913-1925
Bishop Patrick Phelan was the son of Martin Phelan and his wife Margaret, nee Collier, and was born at Johnstown, Kilkenny, Ireland, on January 2, 1856.
He attended his formal education at the national school near his home. In 1880, he began studying priesthood at the famous Trappist Seminary at Mount Melleray Abbey, Waterford. In 1882 he went to St Patrick's College, Carlow, where he was later ordained a priest by Bishop James Cleary, Bishop of Kingstown, Ontario, Canada, on May 25, 1888.
Fr Phelan came to Melbourne Archdiocese in October 1888 and was later appointed Vicar General of the Archdiocese. On November 12, 1912 Pope Pius X appointed him second Bishop of Sale.
He was consecrated a bishop on March 2, 1913, by Archbishop Thomas Joseph Carr. Co-consecrators were Bishop Joseph Higgins of Ballarat and Bishop John Dunne of Wilcannia.
Bishop Phelan began the process to gain more parishes from the Archdiocese of Melbourne to make the Gippsland diocese more financially viable. While this process was successful, it did not come into fruition until 1959.
Bishop Phelan saw the need to establish a quality secondary education system for Catholic boys. He travelled the diocese widely, trying to raise money to establish St Patrick's College, Sale (now a campus of Catholic College Sale). The imposing college was built at a cost of about 25,000 pounds and was free of debt by 1924. A modern stadium with tiered seating was built in the early 2000s and was named in honour of Bishop Phelan.
The bishop died in the Sisters of Charity Nursing Home in Dublin, Ireland, on January 5, 1925. He is buried in the cemetery of the Catholic Church in Johnstown, Kilkenny.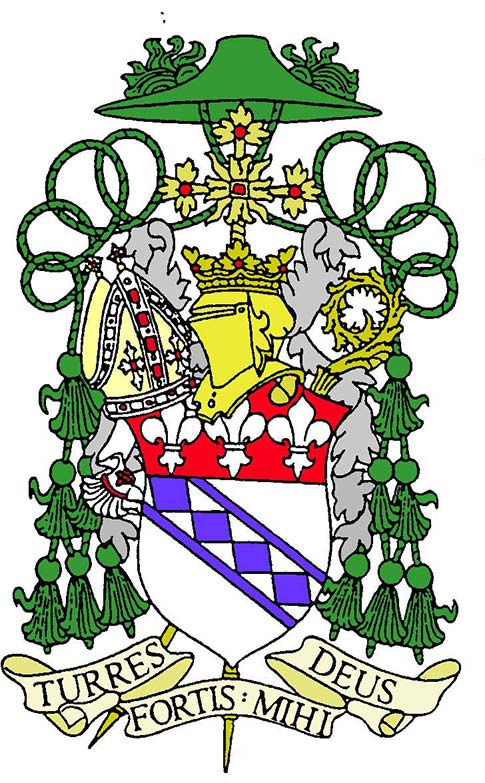 The Coat of Arms
His Coat of Arms features the motto "Turris Fortis Mihi Deus" which translates as "God is a Tower of Strength to Me". The arms are based on the ancient arms of O'Faelan or O'Faolain of which Phelan is a sept.
The arms are very similar to those of Bishop John Phelan, Bishop of Ossary under James II, and the motto has been borrowed from the 1831 arms of Lord Mayor of Dublin Sir Thomas Whelan (another O'Faelan sept). His official arms (at right) were not used by him, preferring instead to use the stylised arms (at left).