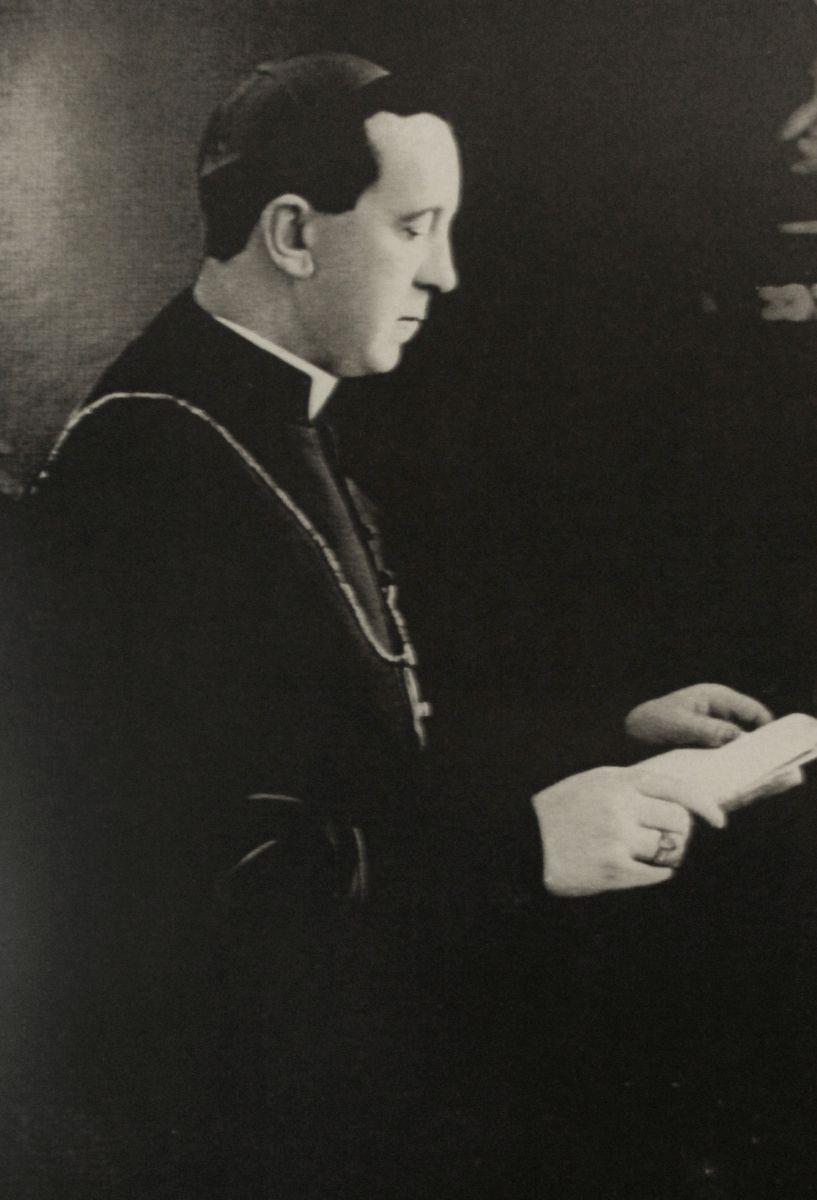 Third Bishop of Sale: 1926-1957
Bishop Richard Ryan, CM, a Vincentian, who previously served as Bishop of Geraldton in Western Australia.
Ryan was born in Liverpool, England, on July 25, 1879. He was the son of James Ryan and his wife Margaret, nee Ruth.
After his final years of secondary education at the Vincentian College, Castleknock, he entered the Vincentians on September 13, 1901. He later took his vows on September 14, 1903.
On May 25, 1907, he was ordained as a priest by Archbishop of Dublin William Joseph Walsh. Fr Ryan came to Australia soon after his ordination.
On January 30, 1923, Pope Pius XI appointed Fr Ryan as Bishop of Geraldton. He was later consecrated a bishop at St Joseph's Church, Malvern on July 29, 1923, by Archbishop Daniel Mannix of Melbourne. His co-consecrators were Bishop John McCarthy of Sandhurst and Bishop Michael O'Farrell CM of Bathurst.
The Pope translated Bishop Ryan to Sale on March 10, 1926. He was appointed Assistant Bishop at the Papal Throne and Count of the Holy Roman Empire by Pope Pius XII on July 29, 1948.
Bishop Ryan died on June 16, 1957 in hospital in Melbourne. He is buried in the crypt at Our Lady's Chapel in St Mary's Cathedral, Sale.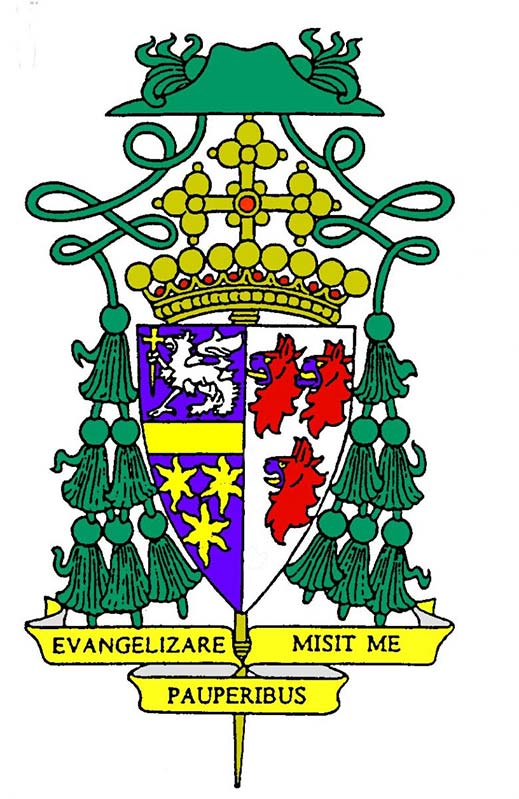 The Coat of Arms
Bishop Ryan used a couple of different coats of arms, one featuring a white lighthouse on rocks with a red background. However, the final version featured a coronet designating his appointment as Assistant Bishop on the Papal Throne, and Count of the Holy Roman Empire by Pope Pius XII. His papal brief is dated back to July 29, 1948.
The left hand side takes the lion holding a pointed cross and the three wavy stars from the Diocese of Sale arms, while the right hand side features three griffin heads. (The lion has been drawn with a head which could be mistaken for a griffin and its front leg also looks more like a griffin which may explain that for some years it was thought the diocese arms featured a griffin).
The motto, "Evangelizare Pauperibus Misit Me", translates as "He sent me to evangelise the poor" and appears on all of his coats of arms. The motto is a Vincentian motto which dates to the time of St Vincent and is based on Luke 4:18.